Cat and Dog Relocation & Shipping to the UK
Pet Relocation & Shipping to the UK: A Seamless and Stress-Free Experience
Relocating to the UK with your pets can be an exciting yet challenging endeavour. The UK is one of the most pet-friendly countries out there with its introduction of thousands of pet-friendly bars, restaurants and accommodations over the past few years.
Cat and puppy cafes have sprung up all over the country where you can spend time having a coffee and socialising with your beloved pets.
The vast green countryside also offers great walks for dogs of any size. If you've decided that the UK is the place for you and your pets, then Ferndale Kennels can help you plan your trip. We specialise in providing top-notch pet relocation services to the UK, particularly from Hong Kong. Whether you are moving for retirement, business, or work opportunities, we are here to ensure a hassle-free pet travel experience for you and your furry companions.
Before you travel, there are a few considerations to bear in mind.
Pet Import Requirements for Moving to the UK
To ensure a smooth transition for your pets to the UK, it's important to be aware of the necessary import requirements to enter the country. These include:
Airline IATA approved crate

Annual vaccinations

European Union format health certificate

Microchip (AVID type is acceptable, not just ISO type)

Rabies vaccination

Intestinal worm treatment certified (tapeworm treatment, for dogs only)
Your vet should be able to provide all the relevant vaccinations for the UK and will be able to offer a certificate to prove they've been administered. The animal health certificate will also be provided by your vet to show that your pet is fit and healthy to travel. You must visit a vet within 5 days of your flight to obtain this. If your appointment is outside this timeframe, then your pet may not be allowed to travel with you.
If you're struggling to get a vet's appointment within these 5 days, we can assist in finding the right vets which specialise in these health checks.
It's also a legal requirement that your pet has a microchip in the UK. This microchip means that your pet's vaccinations are recorded universally and that your pet can be found and reunited with you if they go missing.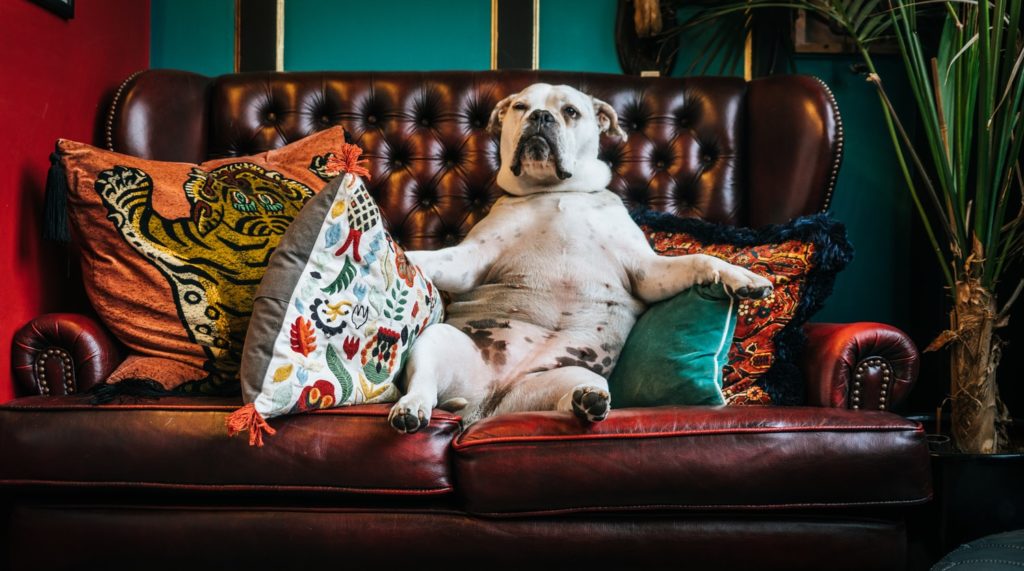 Partnering with UK Pet Relocation Agencies for Customs Clearance
Ferndale Kennels collaborates with trusted partner pet relocation agencies in the UK to offer seamless customs clearance and door-to-door delivery services. With our extensive knowledge and experience, we handle the complexities of moving your pets to the UK with ease. We recommend contacting us at least 3 months before your planned move to ensure adequate preparation.
Transfer of Residency (ToR) for UK Pet Relocation
Since spring 2017, pet owners transferring residency to the UK from Hong Kong or outside the UK are required to apply for a Transfer of Residency (ToR) relief from the United Kingdom HMRC. This application, completed by the pet owner, helps avoid paying VAT upon arrival. The ToR relief application can be accessed through the official UK government website.
If you're unsure of how to fill this out, our experienced team can assist with the finer details.
Vaccinations for Pet Travel to the UK
Dogs and cats entering the UK must be microchipped, with the microchip being done on or prior to the rabies vaccination. A valid rabies vaccination should be administered at least 21 days before travel by an authorised veterinarian. Pets should be at least 12 weeks old at the time of vaccination. For pets with a 3-year rabies vaccine, proper vaccine history records must be provided to prove compliance with booster requirements.
If your pet is younger than 3 months old, they will not be allowed to travel.
The 5-Day Rule for UK and EU Relocation
As of December 2014, all pets entering the UK and the European Union (EU) must travel within 5 days with their owners to be considered as "personal pets" rather than "commercial movement." Failure to adhere to this timeframe requires a separate application with different supporting documents and potential duties.
It's crucial that you arrange for your pets to fly within this 5 day timescale. If you miss this, you will be charged extra for a commercial flight. This may require some carefully planning, which we're happy to help with.
Available Flights and Airlines for Pet Travel to the UK
Pets travelling to the UK must arrive as manifest cargo and cannot be transported as excess baggage or in-cabin. Direct routes from Hong Kong to the UK are primarily offered by Cathay Pacific and British Airways. Don't worry though, there is a specific section in the cargo hold that will keep your pets comfortable and calm throughout the journey.
While there may be some indirect routes available through airlines like Lufthansa, Qatar Airways, Finnair, and Swiss, it's essential to stay informed about the current restrictions and services offered as the routes may change frequently.
A flight path with a transfer may also be more stressful for your pet.
Quotations and Door-to-Door Services
Contact Ferndale Kennels today to inquire about our pet relocation services to the UK. We can provide you with a door-to-door quotation tailored to your specific destination within the UK.
Additionally, if you prefer, we can facilitate the collection of your pet directly from the Heathrow Animal Reception Centre (ARC) located within the Heathrow Airport facility. With our experienced export staff and strong relationships with our UK contacts, we guarantee a seamless and stress-free pet relocation experience.
Ferndale Kennels is dedicated to ensuring a hassle-free and comfortable journey for your pets when relocating to the UK. With our expertise in pet transportation and extensive network of partners, we provide comprehensive services to various destinations worldwide. Contact us today with your pet's details to receive a free quote for their relocation to the UK or other countries such as Australia and Singapore.
Click Here For Shipping Enquiry
Our United Kingdom pet relocation Team!
Meet Ferndale's experts behind your pet's move!
Travel Stories & Tips