Cat and Dog Relocation & Shipping to the UK
Pet relocation to the UK is commonly done from Hong Kong, and we frequently put many pets on direct flights to London or Manchester. We primarily use Cathay Pacific (Hong Kong's flagship airline) or British Airways.
What to know about moving your pet to the UK:
The international pet travel requirements for dogs and cats travelling to the UK may change with BREXIT but currently are including as follows:
Airline IATA approved Crate
Annual Vaccinations
European Union format health certificate
Microchip (AVID type is acceptable, not just ISO type)
Rabies Vaccination
Intestinal worm treatment certified (tapeworm treatment, for dogs only).
Ferndale Kennels works with our UK partner pet relocation agencies to offer UK customs clearance and door-to-door delivery service. With our professional knowledge and experience, the complex task of moving your pets to the UK can become easy and straightforward. Please try and contact us 3 months before your move.
ToR for UK pet relocation:
Since spring of 2017, pet owners transferring residency to the UK from Hong Kong and outside the UK do need now to apply for a 'Transfer of Residency' (ToR) relief with the United Kingdom HMRC before arriving in the UK, if they wish to avoid paying VAT on arrival. This is a recent change of policy from the UK Government.
The application to do this step, must be completed by the pet owner on the following link:
https://www.gov.uk/government/publications/application-for-transfer-of-residence-tor-relief-tor01
If you are not a UK resident, you can still ship pets to the UK but if you can't complete the ToR then VAT at 20% is liable to be charged on the freight cost (pet's flight fees).
Vaccinations for pet move to the UK:
For dogs and cats entering the UK, they must have been microchipped (microchip must be done on or prior to a rabies vaccination), as well as had a valid rabies vaccination done at least 21 days before travelling. Rabies vaccines must be administered by an authorized veterinarian, and pets must be at least 12 weeks old at the date of vaccination.
If pets are travelling with a 3 years' rabies vaccine, we must have the full vaccine history records, to prove the rabies booster was given within correct time frame according to the manufacturers requirement from their primary rabies vaccination. If the booster was not given within the require timeframe, they must have a rabies vaccine done within the year and at least 21 days before we can arrange the final export documentation before travel.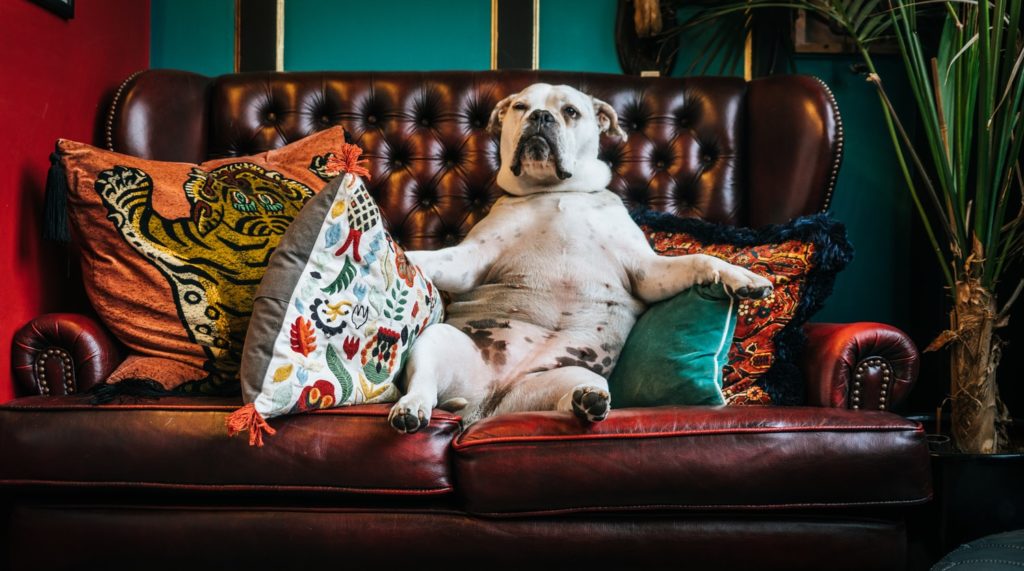 5 day rule for UK and EU relocation:
From December 2014, all pets entering the European Union including UK must travel within 5 days with their owners to be considered as 'personal pets' rather than as a commercial movement. Any animals which travel out of this time frame will be considered as 'commercial pets', so it means another application has to be made with different supporting documents and you may need to pay duties for it.
Flights to the UK for pets- available routes and airlines for pets travelling to the UK:
All pets arriving to the UK by air must arrive as manifest cargo. Excess baggage or in-cabin is not possible. Direct routes from Hong Kong for pets are only offered by British Airways or Cathay Pacific although there are a variety of indirect routes such as Lufthansa, Qatar airways, Finnair & Swiss to name some but most of these are not offering animal shipments during the Covid-19 pandemic.
As of August 2020 (but situation changes frequently) the only way of flying your pets to UK is with either BA, Cathay (for this airline you must be on the same flight) or  Lufthansa (whose services are very limited).
It is possible to take your pet as excess baggage to Paris or Amsterdam and then make your way overland to the UK, but note that this can only be done by private car. Eurostar does not accept any pets therefore only the route by road is possible, and then taking a cross channel ferry where the animals must stay inside the vehicle. Given the complexity of this we recommend flying to the UK.
Enquire with Ferndale Kennels today!
Our team can arrange for a door-to-door quotation to your destination anywhere in the UK. Or, we can enable you to collect your pet directly from the Heathrow Animal Reception Centre (ARC) within the Heathrow Airport facility, if that is convenient for you. Our export staff are experienced with all aspects of the pet relocation process. We have visited the ARC facility in Heathrow and have longstanding relationships with our UK contacts to allow a seamless, stress-free move.
Our pet relocation services are able to export your pet to nearly any part of the world, including the UK, Australia and Singapore. Please contact us with your pets' details to get a free quote on the relocation!
Click Here For Shipping Enquiry
Our United Kingdom pet relocation Team!
Meet Ferndale's experts behind your pet's move!
Travel Stories & Tips