A Comprehensive Guide to Pet Relocation and Shipping to Malaysia
Are you considering moving your beloved pets to
Malaysia
? Relocating pets to Malaysia involves specific steps and requirements that are unique to the country. At Ferndale Kennels, we specialise in providing comprehensive and tailored pet relocation services, ensuring a safe and stress-free journey for your furry companions. In this guide, we will walk you through the process, regulations, and the range of services we offer to facilitate a smooth transition for your pets.
Understanding the Pet Relocation Process in Malaysia
Malaysia Animal Permit Application
When moving your pets to Malaysia, it's essential to obtain an animal permit from the Malaysian authorities. This permit ensures compliance with the country's regulations and allows for a smooth entry for your pets. Without a permit, your pets will be turned away and sent back to the original country.
Our team at Ferndale Kennels can assist you in navigating the permit application process, ensuring all necessary documentation is in order. Depending on the type of pet, their health concerns and their breeding, the form may be quite complex, so it's essential that you ask for help to complete this correctly. Any discrepancies on the form could mean that your pet isn't allowed to travel.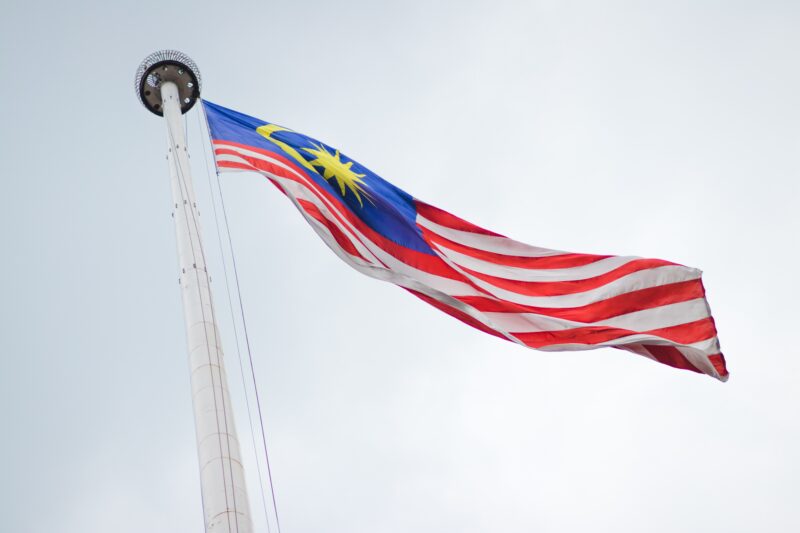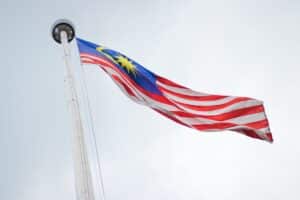 Pet Vaccinations and Health Certification
To relocate your pets to Malaysia, they must have an ISO microchip implanted, which is a 15-digit chip. Additionally, your pets must have up-to-date annual vaccinations and a rabies vaccination administered within the year and at least 30 days before travel.
The microchip will help to connect you with your pet, should you become separated on, or after the journey. They are a universal chip which means any vet will be able to use the contact details on the chip's reference number to call you. The chip will also pull up vaccination records for your pet, so the vet can be confident of their vaccination status at any time, just by scanning them.
It's also crucial to ensure that your pets are in good health before their journey. Our experienced team can guide you on the necessary vaccinations and help you obtain the required health certification.
If your pet doesn't meet the necessary health standards, you may need to wait until their illnesses pass, or to get medication to minimise the issue prior to travel.
Liaising with Airlines and Crate Preparation
Selecting the right airline and arranging suitable transportation for your pets is an important aspect of pet relocation. It's important to communicate with an airline that accepts pet shipments to Malaysia and meets your specific requirements.
Additionally, the International Air Transport Association (IATA) standard crate must be of the correct size and type approved by the airline and must be a comfortable fit for your pet. This means that it shouldn't be too small that they can't turn around, or too large that they can run around inside it. Our team can assist you in liaising with the airline and provide guidance on crate preparation and sizing, ensuring your pets' comfort and safety during the journey.
Documents Endorsement and Acceptance
To ensure a smooth entry into Malaysia, it is vital to have all necessary documents endorsed and accepted by the local and Malaysian authorities. Our experts are well-versed in the documentation requirements and can guide you through the process, ensuring that all paperwork is completed accurately and in compliance with regulations.
Quarantine Procedures at Kuala Lumpur Animal Quarantine Station
Pets arriving from certain countries, such as Hong Kong, may be required to undergo quarantine upon arrival in Malaysia. The quarantine period and booking process may vary, so it is advisable to contact our team for detailed information about the quarantine procedures and associated costs.
Ferndale Kennels: Your Trusted Partner for Pet Relocation to Malaysia
With our extensive experience in pet relocation services, Ferndale Kennels is dedicated to providing comprehensive support for your pet's journey to Malaysia. Our range of services includes:
Malaysia-specific pet relocation solutions tailored to your unique requirements.

Veterinary consultations and assistance to ensure your pet's health and well-being.

Logistics management, including transportation arrangements and documentation.

Guidance on crate selection and acclimatisation for a comfortable journey.

Assistance with Malaysia animal permit application and document endorsement.

Expertise in navigating quarantine procedures at Kuala Lumpur Animal Quarantine Station.
Relocating your pets to Malaysia requires careful planning, adherence to regulations, and attention to detail. With Ferndale Kennels, you can rely on our expertise to handle every aspect of your pet's relocation. 
From obtaining the necessary permits to ensuring proper health certification, logistics management, and comprehensive support, our dedicated team will ensure a seamless and stress-free journey for your furry companions. Contact Ferndale Kennels today to begin your pet's hassle-free relocation to Malaysia!
Ferndale Kennels has long experience with sending animals to KL and Malaysia and will be happy to help you with all aspects of your move.