Your pets are part of your family, so it's important that they get to travel in style just like you. When you're travelling overseas, you need to ensure that your pet is completely comfortable on a plane. British Airways is the United Kingdom's national airline, it was formed in 1974 by merging of the then two largest UK airlines, British Overseas Airways Corporation (BOAC) and British European Airways (BEA).
British Airways has a good reputation for pet travel.
In most cases, your pet will be asked to travel in the hold, where they'll be allocated to a special compartment, just like a doggy VIP lounge.
Recommendations
Prepare well in advance. British airways recommend that you prepare well in advance. Flights can be nervous experience for pets and long-haul especially so. If you're travelling a longer distance, it might be worth planning advance and having additional preparation.
Use a pet relocation agent. Pick one with who is an IPATA member, and who has reputable leadership or other trust factors that can help you select one. They will need to have a 24 hrs number to be able to reach them in emergencies, and its useful if they have capability to help with other aspects like veterinary and pet boarding or pet hotel, like us.
Preparing for Hold Travel
British Airways works with IAG Cargo to support the safe and secure transport of animals overseas. They'll be accompanied to the airport and throughout the check in process by us, to escort and make them comfortable on the plane. It's essential that British Airways is notified a minimum of 7 days prior to your departure to ensure they've got all of your documents in order and to correctly accommodate your pet on the flight based on their individual needs.
British Airways accept: dogs, cats, birds, small mammals, small reptiles and tropical fish. Larger animals such as cattle and horses, will need to be accompanied by an agent in the hold at all times and may require further documentation for this.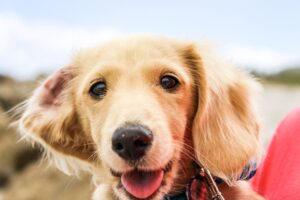 You'll need to ensure that your pet has had their vaccinations for the country that they're travelling to at least 10 days prior to your flight. Your veterinarian will provide forms to state their legitimacy and their state of health. These forms will need to be provided to British Airways prior to travel. If your pet doesn't pass a full health check, they may not be allowed to fly. (This includes certified assistance dogs – if your assistance dog doesn't pass a health check, this may also delay your travel plans).  Some vets provide housecall services to make this easy on the export schedule when you will likely be very busy. A good example of housecall only vet is www.homevet.com.hk and this (our sister company) we often work with.
Once you've checked in your bags, you'll need to report to the IAG Cargo desk as soon as possible. Ideally this should be 5-6  hours prior to international flights and a minimum of 2 hours before domestic flights. This is when the team hand over your animal and ensure they're in a secure carry cage for travel.
Because of where your pet will be held in the aircraft, extremely low or high temperatures can have negative effects on their health. If you're travelling to or from a place where the temperatures are lower than 7 degrees Celsius or above 30 degrees Celsius, then your pet may not be allowed to travel. You'll need to consider this when travelling to countries with extreme weather conditions and plan your journey seasonally where possible.
Travel cages must be IATA compliant to be allowed on the aircraft. You will need to ensure that:
You aren't using a series 100 cage. These cages are too small for any animal transport and are generally reserved for short journeys as even smaller dogs, cats or rabbits would struggle to get comfortable over long distances.
The cage is secure, and your pet cannot work their way out of it. It's best to secure the cage with an extra lock if possible.
Your cage must allow for adequate airflow and have at least one mesh side (even if that's the door).
Your cage must have a crate cushion to soak up any water and make your pet comfortable.
Ensure that your pet has enough space to stand up fully and turn around in any cage you select.
Get crate training in prior to travel, for instructions on this you can read here https://www.ferndalekennels.com/resources/crate-training-travel/ or ask your vet or us, your pet relocator.
If your pet carrier doesn't adhere to these instructions, your pet may not be allowed to travel.
Cabin Travel
There are certain rare circumstances where your pet may be allowed to travel in the cabin with you. This is beneficial to them as they're constantly reassured by your presence and it's also great for you because you won't need to worry about them for the whole journey – they're your babies, after all. In most cases however for BA, they need to travel in the hold, but don't worry, hundreds of thousands of pets travel like this annually.
If you have a registered assistance dog, British Airways mayallow you to travel with them alongside you in the cabin. You'll need to contact British Airways prior to your flight to arrange this and discuss with them well in advance. This is because they may need to limit the number of dogs on board to avoid issues with other passengers with allergies or dog phobias.
You'll need to ensure your dog is officially qualified as an assistance dog to help with a disability. To do this your dog will need:
To have a registered certificate to acknowledge their ability to assist you with specific tasks which are made more difficult as a result of your disability.
Be adequately trained to deal with high-stress situations, new people and other animals appropriately.
To wear a yellow jacket to signify their assistance dog status.
Unfortunately, emotional support dogs aren't able to travel in the cabin as an assistance dog unless they're medically certified by Assistance Dogs International or the International Guide Dog Federation. This is because, without proper certification, they're still officially classed as house pets. They will need to follow the pet conduct instructions for hold travel.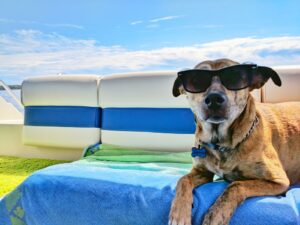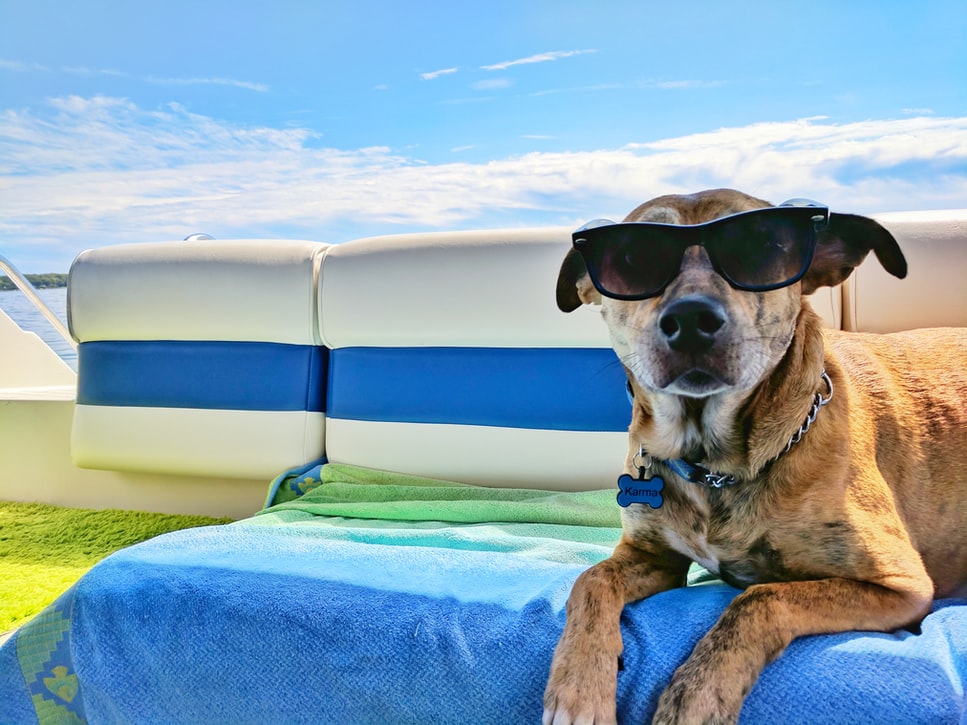 Other Travel Restrictions
There are a few other reasons that your pet may not be permitted to travel.
If you have a pregnant pet.
If your pet is younger than 6 weeks old.
Dogs that aren't legal to own as family pets are not permitted (pit bulls).
Dogs with snub noses (pugs, bulldogs) can travel, but must have a travel cage 10% larger than other dogs to allow for better airflow.
Summary
British airways are great for pet travel as they recognise the anxiety that you'll have with your pets travelling alone and will support you in any way they can. If you do have any special requirements or your pet has any medical issues, make sure you contact our customer service team ahead of time to ensure the airline can accommodate them comfortably.