Cat and Dog Relocation & Shipping to South Africa
Every year we help many families relocate their pets to South Africa. We are specialised in pet moves to South Africa. As we have a veterinary Director, and access to a huge network of different Veterinary clinics, its easy for us to help with the specialist tests and special external parasite control products that are required for this move.
Pet travel to South Africa involves a transit flight stop for your pet, and the dog or cat needs certain veterinary steps prior to the pet relocation. But it's definitely worth it, to keep your family together and have your pet share all that South Africa has to offer-share your adventure and new life there, from wildlife to incredibly  breathtaking scenery, to sunbaked coasts.
How to move pets to South Africa.
Import requirements and procedures are quite complicated for moving dogs and cats to South Africa. Dogs and cats flying to South Africa have to clear through Johannesburg or Cape Town, here the veterinary papers and certificates are checked and the Government Customs Clearance is performed.
Ferndale Kennels will help you with the import permit application, with arranging (with your own veterinarian) the required microchips and vaccinations, and also prepare the export documentation. We can book the flights for your pets and  we can give advise on all the aspects of importing your pets to South Africa.
Also, work with us to help you get your pets trained for travel crates. Animal behaviorists and veterinarians have shown that if dogs and cats see the travel kennel (crate) as a safe place, they will have less stress during the flight and while moving your pet to South Africa.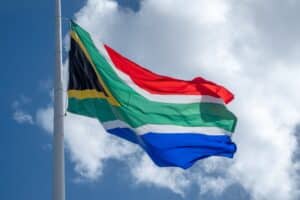 Laboratory tests for dogs going to South Africa.
The following tests we need to do for dogs travelling to SA. We do have plenty of experiences of this process so please talk to us for instructions and assistance!
Brucella canis serum agglutination / rapid slide agglutination test
Trypanosoma evansi card agglutination test and giemsa blood smear
Babesia Gibsoni Immunoflourescence antibody test & giemsa blood smear
Dirofilaria immitis microfilarial filtration test
Leishmaniosis Indirect fluorescent antibody or ELISA or Direct agglutination test or Western blot/membrane immunoassay
Its a complex process but we can work together and make the move smooth!
Click Here For Shipping Enquiry