Who are Lufthansa airlines?
Lufthansa airlines are considered to be one of the top airline companies when it comes to being pet-friendly. They accommodate animals of all sizes and will be able to work with you to make sure you can take your pet with you internationally.
Depending upon the kind of animal you're looking to transport, its weight and size, and the restrictions applicable in different countries, transport is possible at an additional fee, either as your extra carry-on baggage in the passenger cabin or as excess baggage in the aircraft's air-conditioned cargo hold to the rear of the plane.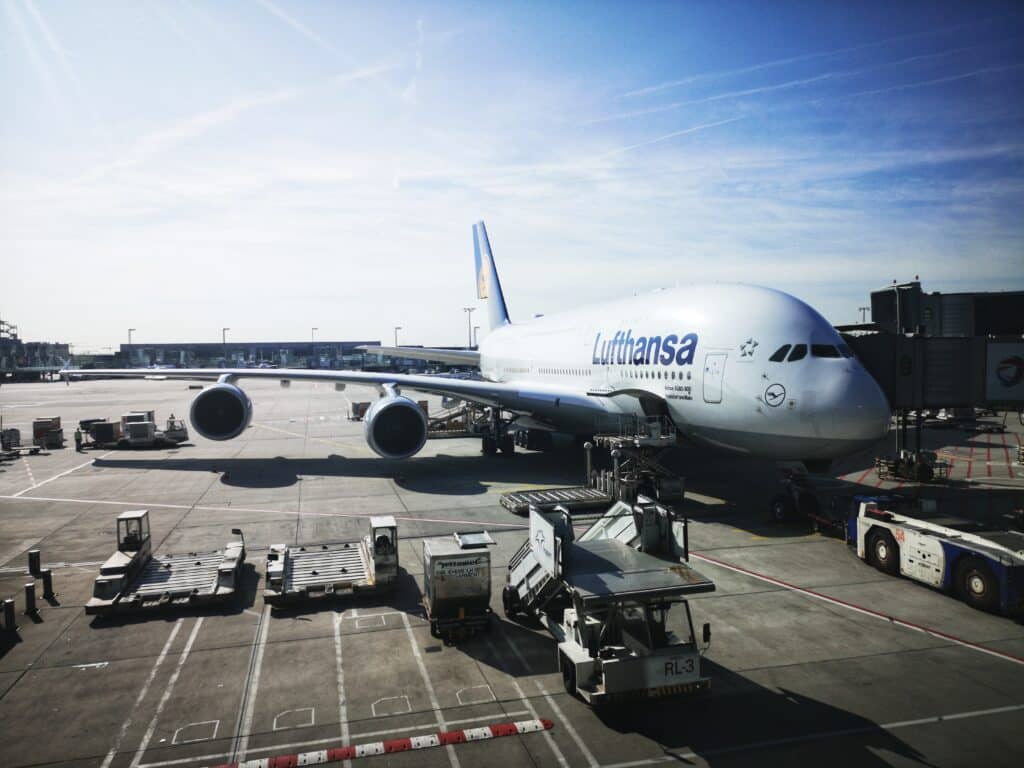 Planning for Your Trip
Before travelling it's important to note that you'll need to make sure you have everything up to date with your pet's passport. This will cover all the essential things such as vaccinations, import documents, and microchipping. Microchipping is especially important as you are likely to travel around in the country and if something goes wrong and you get split up, the person who finds your dog needs to be able to contact you by contacting the microchip manufacturer.
All airline companies, including Lufthansa will be able to make your flight booking smoother if your pet passport is up to date with all the recommended documentation.
As of January 2020 there are now restrictions in place when it comes to transporting snub-nosed animals or fighting breeds of dog. It may be worth checking on the Lufthansa website to ensure your pet is suitable for travel.
Taking an Assistance or Service Dog
To ensure safety and smooth operation of the flight, your dog must be trained to be obedient to your commands and must behave appropriately in a public space. Under no circumstances may the dog relieve itself in the cabin or at the boarding gate as this could pose many different health risks to the public. If your dog doesn't have adequate training and displays inappropriate conduct, Lufthansa may transfer the dog to the cargo hold or completely refuse to transport the animal at all. Lufthansa will not take any liability for any damage or additional cost arising from the transport of your dog if this occurs. Ensure your assistance dog is well behaved before flying!
Once you have your assistance dog on board, you must abide by the following:
Your dog must fit in the foot space of your seat and be attached by a safety belt which the airline will provide.
The animal must not be on any seat during any part of the journey.
Lufthansa recommends the use of a harness when travelling, not a collar.
It is not required to be worn, but a muzzle is recommended to be brought along for consideration reasons.
If any threatening behaviour is displayed by your pet, it will need to be muzzled or it will not be able to travel.
To travel with a service dog, as a condition of transportation, you are required to complete and submit two types of forms which are:
S. Department of Transportation Service Animal Air Transportation Form
S. Department of Transportation Service Animal Relief Attestation Form
Excess Baggage Cargo Costs
If you're choosing the excess baggage cargo method, this is excess in special transport containers in the air-conditioned cargo hold. To transport an animal in the cargo hold, you will require a travelling kennel that is compliant with current IATA (International Air Transport Association) regulations. If this is not met, you will be denied access to the service.
The travelling kennel must have sufficient room for the animal to be able to move around freely and have the option of lying down or standing up. The maximum size for a kennel for transport is 125 × 75 × 85 cm. Only one animal is permitted per container. If your animal requires a larger container than this and you need to travel, please contact the airline directly for queries relating to air freight as they may be able to accommodate this for a fee.
The price for excess baggage travel with Lufthansa in the cargo hold depends both on the route and the size of the travelling kennel. The price is per flight direction, even with a Lufthansa connecting flight to reach the destination, is charged just once. The charge will be duplicated for return flights or if you have to stop over somewhere, rather than having a direct transfer. For a flight in Europe and the largest travelling kennel, you can expect to pay between $200-$230. To make sure you get the up-to-date prices, please check the Lufthansa website where all prices are displayed.
Small dogs and cats, weighing up to 8 kg (including a suitable transport container), may be taken with you into the passenger cabin.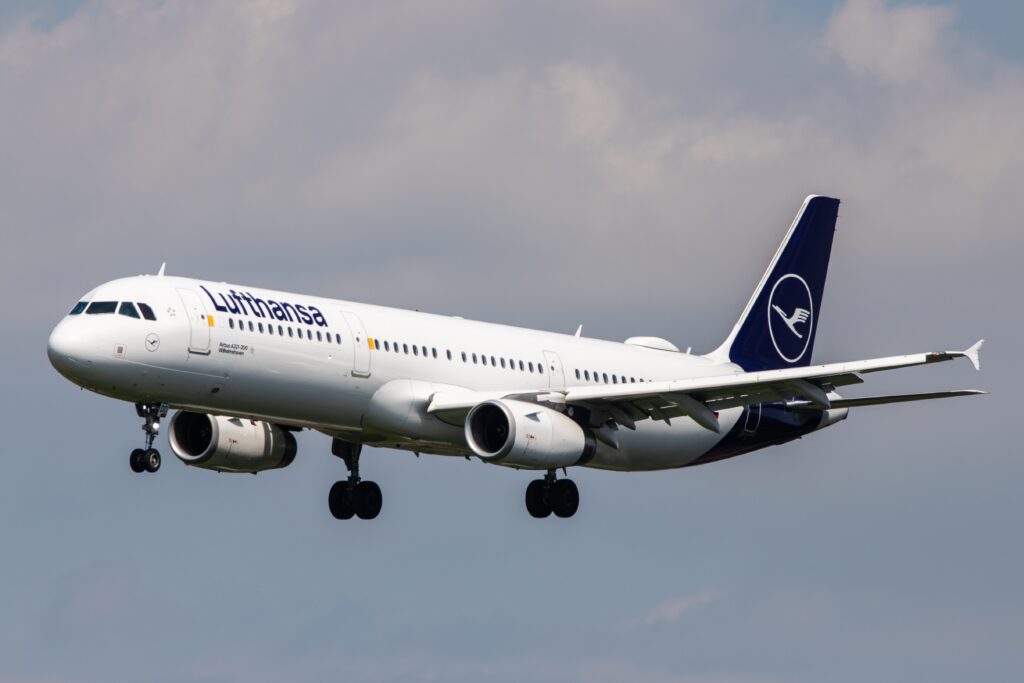 Extra Carry-on Luggage Costs
Small dogs and cats, who weigh a maximum of 8 kg including a suitable transport container, may be taken with you into the passenger cabin. No more than two animals will be permitted per passenger. This means no more than two in the cabin and no more than two in the cargo hold area.
A soft material travelling bag is required and one that can be securely fastened is required for the transport of small dogs and cats in the cabin. You must bring one of these with you.
You can pay to transport your pet at check-in or at the Lufthansa service counter inside the airport. In addition to your pet and its transport container, you can still use your free luggage allowance.
For the longer routes, you can expect to pay anywhere between $110-$175. For the smaller trips it is considerably less but please check on the Lufthansa website for the latest prices and any changes that may mean you need to pay extra to transport your pet.
Summary
Lufthansa airlines take pride in being a pet-friendly airline provider. If you have any special requirements, be sure to notify the company before travelling. There is a pet checklist available on their website if you feel you might be missing something important!