Cat and Dog Relocation & Shipping to Shenzhen
An Introduction to Shenzhen
Shenzhen, a vibrant city in Mainland China, is situated just across the SAR border from Hong Kong. It is a key part of the Greater Bay Area and renowned for its thriving technology and manufacturing industries.
Many people relocate to Shenzhen to pursue opportunities in these sectors. If you're considering moving to Shenzhen with your pets, rest assured that Ferndale Kennels is here to assist you in making the process as smooth as possible.
Understanding the Regulations for Pets Entering Shenzhen and China
The regulations for pets entering Shenzhen and China vary depending on their country of origin. To avoid quarantine, cats and dogs entering China from non-designated countries must meet certain requirements.
These include microchipping, two rabies vaccinations administered no sooner than 30 days apart, and a rabies titer test prior to entry. The titer test can be conducted at the same time as the second rabies vaccination or at a later date. The test results must indicate a level greater than 0.5 iu/ml and remain valid for 12 months from the date of the blood draw.
Because China is a country that was previously high in Rabies cases, it's essential that your dog tests negative before entering to protect the animals already living in the area.
The percentage of stray dogs in China also means that a microchip is a necessity. Alongside their collar, the microchip proves ownership and means that, should your dog or cat become lost, there's a much higher chance that you'll be reunited.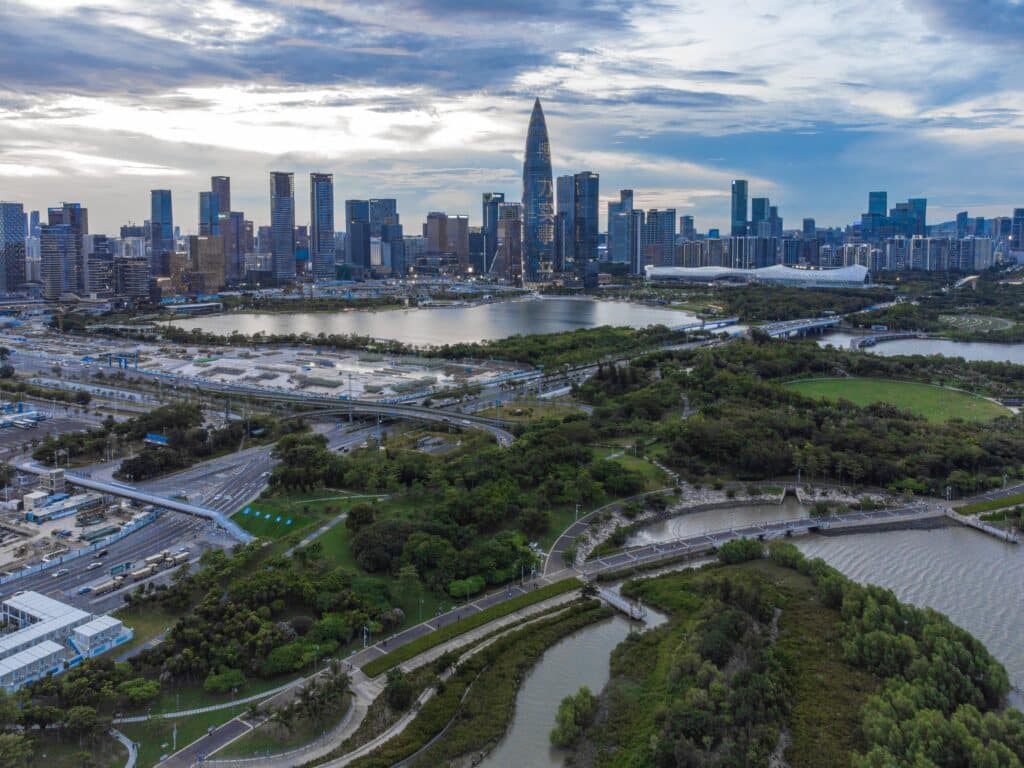 Preparing Your Pets for Travel to Shenzhen
When it comes to preparing your dogs or cats for the journey to Shenzhen, it is essential to prioritise their health and well-being. This involves consulting with a veterinarian to assess their fitness for travel and obtain necessary vaccinations or medications.
We also recommend crate training your pets in advance to help them become accustomed to the crate and feel more comfortable during the travel process. Our expert team can assist with crate training tips to help get your pet acclimated to the crate environment. They should begin to see it as a safe space and will, therefore, be content when you ask them to enter to take the flight.
Navigating Documentation Hurdles with Ferndale Kennels' Expertise
Pet travel to China and Shenzhen involves navigating through various documentation requirements. With over 20 years of experience in pet relocation and offices in Hong Kong, Ferndale Kennels is uniquely equipped to assist you in overcoming these hurdles. Our knowledgeable team understands the intricacies of the process and can guide you through the necessary documentation, ensuring compliance with all regulations and making the journey as smooth as possible for your beloved pets.
It's always recommended to ask a professional pet relocation service for assistance. One wrong answer on these complex forms could mean that your pet isn't allowed to enter the country.
Contact Ferndale Kennels for More Information
If you're considering relocating your cats or dogs to Shenzhen, don't hesitate to reach out to Ferndale Kennels for more information. Our experienced team is ready to provide you with detailed guidance, answer your questions, and assist you in making the necessary arrangements for your pets' journey to Shenzhen. Trust Ferndale Kennels' expertise and dedication to ensure a safe and stress-free relocation experience for your furry companions. Contact us today for more information!