WHAT MAKE US DIFFERENT
British owned and managed, with Customer Service and highest Quality emphasis. Wealth of experience- IPATA members since 1997 and have shipped thousands of pets. Decades of relationships with International Pet Relocation Agents overseas.
Our wonderful friends
- we work closely  with many
fantastic Veterinary Surgeons and Clinics
in Hong Kong, including but not limited to:   Acorn Vets, Animal Medical Centre, Creature Comforts House call practice, Homevet house call, Pets Central Saikung, Sai Kung Animal Hospital, Stanley Vets. We have our own
on-site Kennels,
we have 33 individual outdoor kennels for large, medium and small dogs and 30 indoor air-conditioned condos for cats. With the full facilities on-site our Ferndale dedicated pet travel consultants have personal contact with the pets they help to move. We offer very personalised, professional and caring pet relocation service. Ferndale has a Veterinary Surgeon Director and so we help ensure there is
a professional focus on animal healthcare
and safety and
"Care-In-The-Air
". Incredible value for money for the service provided.
THE STAFF AND OWNERS
Ferndale Kennels and Cattery has been running since 1994 .
We specialise in pet export arrangements including all necessary veterinary and government documentation and as such we are uniquely placed to look after your pets travel needs.
---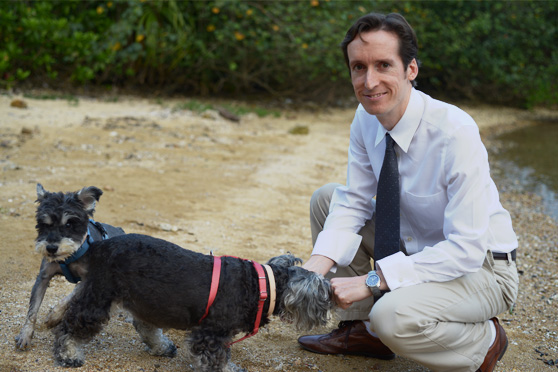 Dr Matthew Murdoch
Veterinary Surgeon, Director
Matthew has been a vet in England and Hong Kong for over 20 years. He's an animal lover and started his professional career with  charitable animal work in many international areas including Africa, Spain, Greece, and Guatemala.  He has extensive experience in animal care and fully appreciates the anxieties felt by owners relocating with their pets. His compassion and care are second to none. There are many aspects of pet relocation, and dog and cat boarding, that benefit from a professional emphasis  on pet health and animal welfare. Your vet can do the health check and he can double check the paperwork.
---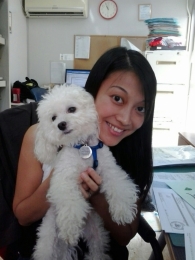 Carmen Yick
Shipping Manager
Carmen came to us after closing her doggie cafe in 2010 in Wanchai to move to Sai Kung with her family. She has a wealth of experience and manages all aspects of the shipping process at Ferndale from the first contact and quote to the happy arrival of each pet in its new country, whether here in Hong Kong or elsewhere in the world. While away from the busy Ferndale office, Carmen enjoys spending time with her husband and young son, and their large four legged family of four dogs and a cat, as well as her love of cooking & cake decorating.
---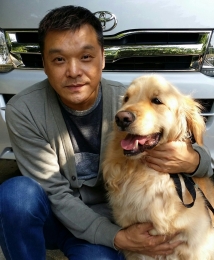 Alan Wu
Pet Escorter
Alan is not only one of our frontline staff that is adored by everyone who meets him, two & four legs, he also ensures our fleet of vehicles are in top condition to transport all our VIP's! His calm demeanour pacifys even the most insecure traveler and makes their trip just that little bit easier. In his spare time he loves to spend time caring for his and our vehicles and driving around! He has been a driver and travel consultant with Ferndale since 2008.
---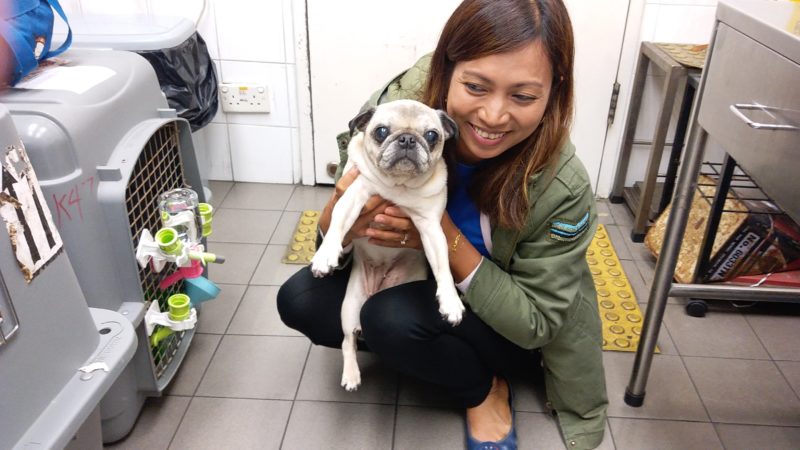 Lily Murdoch
Animal Care Team
Lily is a friendly face around the kennels who provides loving care to your four-legged family members while you are away; she assists with some pet imports and exports, and takes pride in maintaining a clean, pet-friendly environment. She loves gardening so is bringing her green fingers touch to the facility also!
---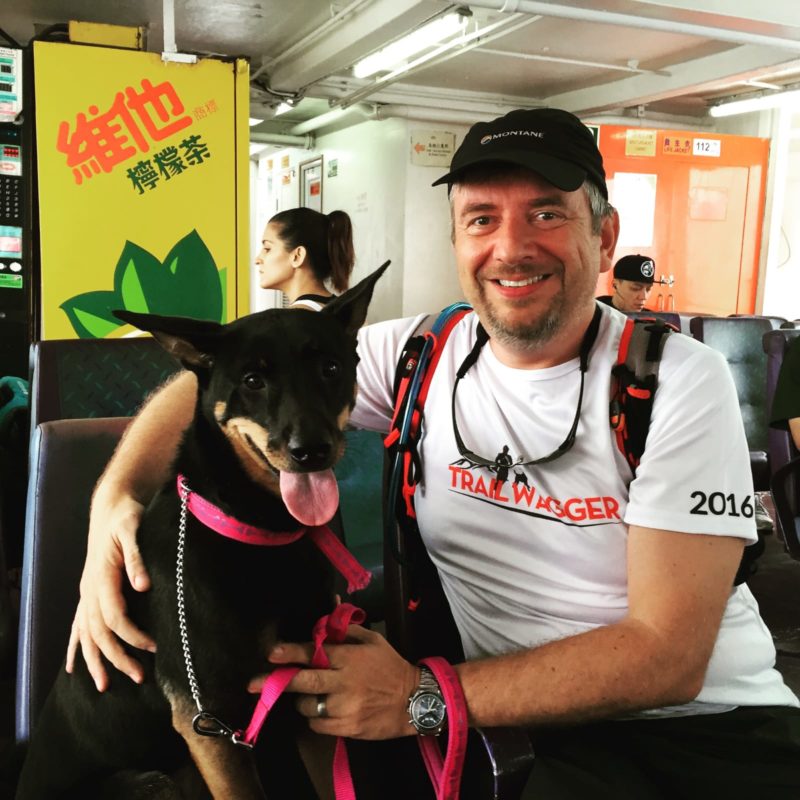 Stephen Pheby
Enquiries and Customer Care
Steve joined the team in 2018. Originally from the UK but has lived and worked in many countries but notably in Turkey where previously he worked for many years in the 'human' relocation industry. As well as being an animal lover and loves taking photos of all kinds of wildlife, he is a keen ultra-marathon runner and spends his weekends running 100km races where occasionally his pet dog, Eli joins him.
---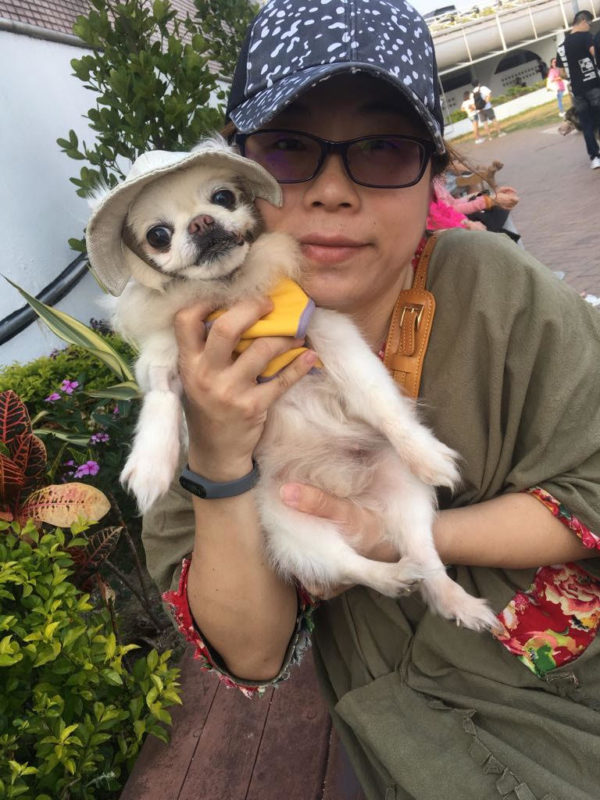 Jessica Liu
Pet Boarding Service Assistant and Company Administration
Life has never been the same for Jessica since she adopted Mui Mui, a Chihuahua, 4 years ago.
From then on, she further adopted Bobo & Siu Ng, together with Lok Lok, Jessica and her partner are living happily ever after with all four in harmony.
Jessica loves cooking and Chinese cuisine is her specialty. Too bad the fluffy ones are only allowed to watch with drools.
---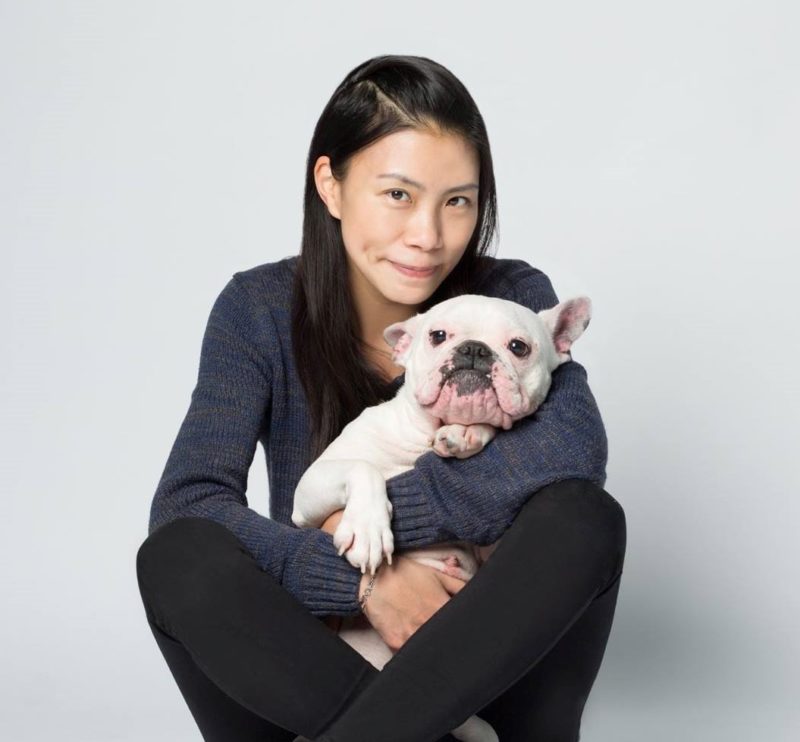 Cindy Ma
Administration, Accounts & Marketing
Cindy is our new joined member in 2019. She has extensive experience in administrative and document processing.
Cindy has lived with animals since she was a child. She loves animals so much, that's why she moved to Sai Kung. Every holiday, she takes her dogs to different dog parks and let them make new friends.
---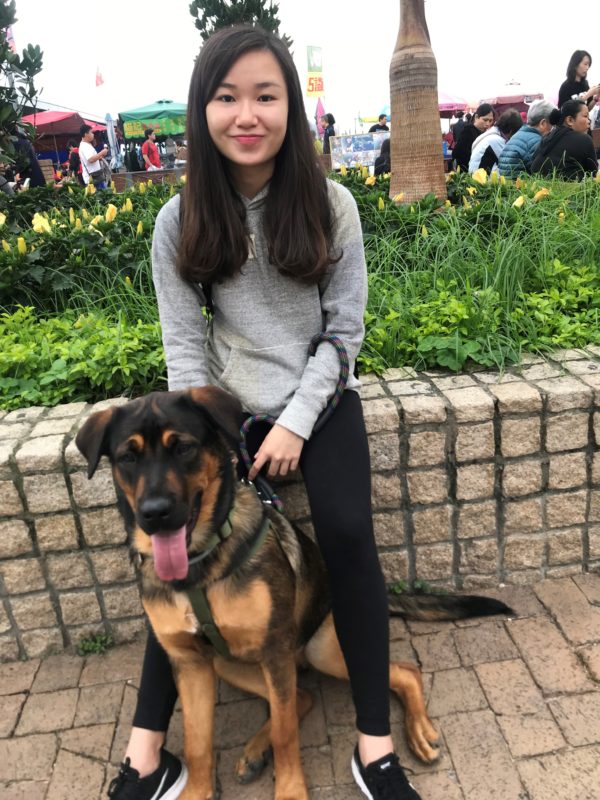 Christy Look
Pet Travel Customer Consultant
Christy is outgoing and likes to go out with her friends during holiday. But ever since her family decided to live in Sai Kung to foster a dog - Dic Dic, she enjoys staying at home, and goes to the dog parks on holidays has become one of her family activities. Dic Dic strengthens the bonding between her family.
Christy wanted to get involved in the animal industry, so she joined the pet relocation industry which is also related to her tourism and airline background.
---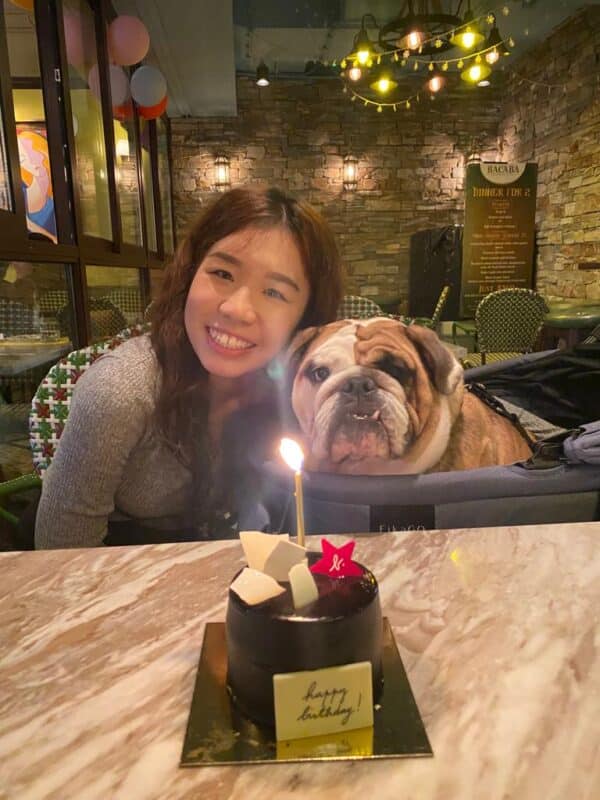 Fiona Tong
Pet Relocation Specialist Trainee
Fiona is a truly driven and multi-talented individual who demonstrates deep maturity and flexibility to adapt to surroundings with a high degree of self-awareness regarding her work ethic. She is caring and loves animals very much.
---
Wendy Low
Singapore Operations Manager
Wendy Low has a broad depth of over 15 years experience, leading operational services with pets in Singapore at large boarding centres as well as veterinary hospitals.
---