Relocation Services Tailored for Pet Travel to Japan
Japan, known for its rich culture, vibrant cities, and stunning landscapes, is an exciting destination to explore with your furry friends. If you're visiting Japan for a long period, it's a good idea to look into the dos and don'ts of pet care and pet transportation in Japan before you go.
Planning Pet Relocation and Shipping to Japan
It's essential to be well-prepared and informed about the requirements and procedures involved in pet relocation to Japan. At Ferndale Kennels, we specialise in assisting pet owners with seamless and stress-free pet travel experiences. Here's a comprehensive guide to help you understand the process and make your journey to Japan with your cats or dogs a smooth one.
Where to Fly with Pets in Japan
Japan is a large country and there are only certain airports that accept pets when flying in. It's important that you understand where to fly to and can arrange your transportation from those airports to your intended destination. 
Sometimes, this can place extra strain and another step onto your journey. Ferndale Kennels can facilitate transportation to certain airports within Japan. We specialise in:
Pet relocation to Tokyo

Pet relocation to Osaka

Pet relocation to Kyoto

Pet relocation to Yokohama
Travel to Japan with Dogs
Japan is not only a popular destination for permanent relocation but also a wonderful place to visit with your pets for a holiday. At Ferndale Kennels, we offer assistance for both holiday travel and permanent relocation to Japan.
Depending on the breed and size of your pet, they may have the option to fly to Japan as excess baggage, which provides greater flexibility compared to manifest cargo travel required for certain countries like Australia, Hong Kong, and the U.K. However, it's important to note that each airline has its own rules regarding acceptable breeds and crate sizes for pets travelling as excess baggage.
Our team will guide you through the airline-specific rules and requirements, ensuring a hassle-free travel experience for both you and your furry companions. We'll also discuss crate sizes and training to get them prepared before they go.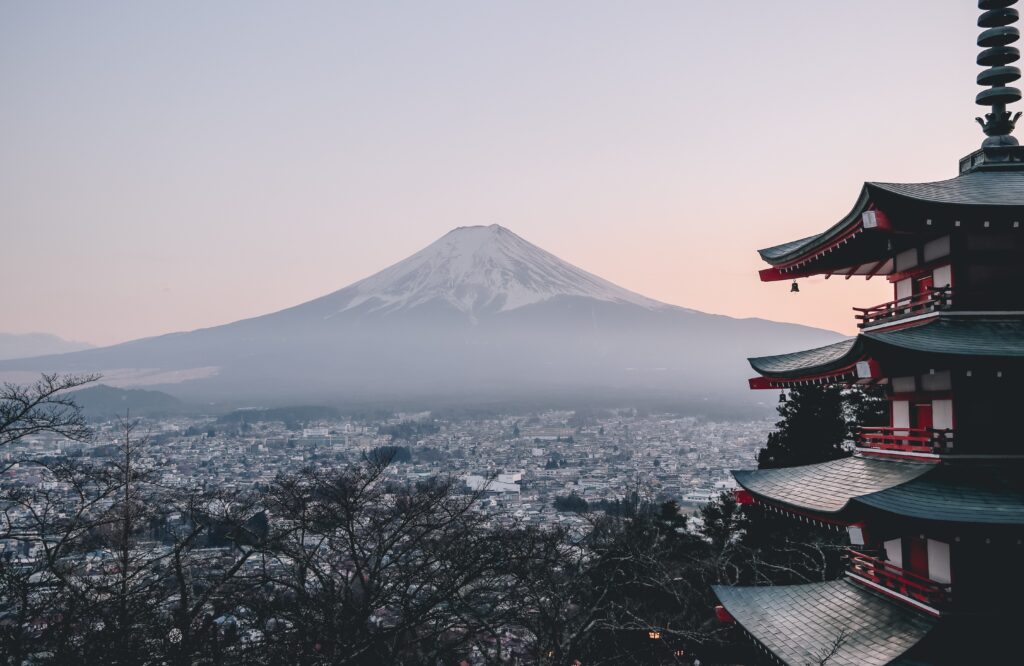 Understanding the Requirements for Pet Travel in Japan
Rabies Blood Tests for Pets
Before embarking on your pet's journey to Japan, it's crucial to familiarise yourself with the specific requirements set by Japanese authorities. One key requirement is the rabies blood test, also known as the RNATT. This test should be conducted at least 180 days prior to travel to ensure your pets are eligible for entry.
Our knowledgeable team at Ferndale Kennels will guide you through this process, assisting with scheduling the test and facilitating secure transportation of samples to overseas laboratories.
Vaccination and Microchipping for Travel to Japan
To meet Japan's regulations, your pets must be microchipped and have up-to-date rabies and annual vaccinations within one year of travel.
These vaccinations not only satisfy Japan's requirements but also comply with the regulations set by Hong Kong, which will certify the necessary documents for your pet's relocation.
Our experienced veterinary contacts can provide the necessary vaccinations and microchipping services, ensuring your pets meet all the necessary health requirements for travel. Alternatively, we can help you source a vet near to you who will be able to sign off your pets for travel.
Microchips are incredibly important, as they will help to connect your pet to you, should they go missing and they can make a veterinary team aware of how up to date your pet's vaccinations are, wherever they are in the world.
Additional Requirements for Dogs and Cats in Japan
In addition to the rabies blood test, vaccinations, and microchipping, there are a few more important steps to consider when relocating your pets to Japan. They must travel in an IATA-approved travel crate, and a veterinarian must conduct a health check and provide certification prior to travel.
Just like in any pet relocation process, it's recommended to familiarise your pets with the travel crate in the weeks leading up to the move, helping them feel comfortable and secure during the journey.
Our expert team of animal handlers can give you some helpful tips and tricks when it comes to introducing your pet to the crate and can even assist with more difficult pets or pets with health issues.
Ensuring your pet is comfortable in a crate that matches their size is important when it comes to making them comfortable and reducing their anxiety during travel.
How Ferndale Can Assist You
With our extensive experience in transporting pets to and from Japan, Ferndale Kennels is well-versed in the unique requirements of travel to this beautiful destination. Our dedicated team can provide comprehensive support throughout the entire process. From arranging veterinary work and scheduling appointments to preparing all the necessary travel documentation, including flight booking and check-in assistance, we are committed to ensuring a smooth and hassle-free journey for your furry companions.
We're committed to their well being and will check in with you prior to travel to gather any necessary requirements to create a personalised travel plan for your pet. We can meet up with them before travel to ease their anxiety and will contact you throughout their journey to update on their progress, giving you the peace of mind that you need to enjoy your journey too. 
Don't hesitate to reach out to us at Ferndale Kennels for personalised guidance and expert advice on relocating your cats or dogs to Japan. Our team is here to make your pet's journey as comfortable and enjoyable as possible, allowing you to embark on this new chapter with confidence.
Choosing Ferndale Kennels for your pet relocation and shipping needs to Japan comes with numerous benefits. 
Our dedicated team has extensive experience in transporting pets to and from Japan, familiar with the intricacies of the process. 

We handle all aspects of the journey, from arranging veterinary work and scheduling appointments to preparing the necessary travel documentation, including flight bookings and check-in assistance. 

We care about your pet's well being and will do everything we can to make their journey smooth and relaxing. 

We keep up to date with travel information and specific airlines to ensure you take the best route and you have everything you need to complete your journey. 
If you're planning a trip to Japan with your pets, contact us today for more expert information, support and advice.