WHAT MAKE US DIFFERENT
British owned and managed, with Customer Service and highest Quality emphasis.
Wealth of experience- IPATA members since 1997 and have shipped thousands of pets.
Decades of relationships with International Pet Relocation Agents overseas.
Our wonderful friends– we work closely  with many fantastic Veterinary Surgeons and Clinics in Hong Kong, including but not limited to:   Acorn Vets, Animal Medical Centre, Creature Comforts House call practice, Homevet house call, Pets Central Saikung, Sai Kung Animal Hospital, Stanley Vets.
We have our own on-site Kennels, we have 33 individual outdoor kennels for large, medium and small dogs and 30 indoor air-conditioned condos for cats. With the full facilities on-site our Ferndale dedicated pet travel consultants have personal contact with the pets they help to move.
We offer very personalised, professional and caring pet relocation service.
Ferndale has a Veterinary Surgeon Director and so we help ensure there is a professional focus on animal healthcare and safety and "Care-In-The-Air".
Incredible value for money for the service provided.
THE STAFF AND OWNERS
Ferndale Kennels and Cattery has been running since 1994 .
We specialise in pet export arrangements including all necessary veterinary and government documentation and as such we are uniquely placed to look after your pets travel needs.
---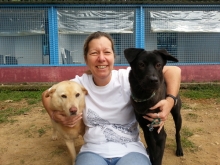 Stacy Tucker
I came to Hong Kong in 1972 as a young girl completed my education here and have made Hong Kong my home. Having always had a love of animals I brought lots of waifs and strays home all through my childhood much to my parents dismay! I worked as a veterinary nurse and then practice manager for over 10 years.
it is such a pleasure being able to help ensure pets are not left behind and have the correct documentation to travel. Over 20 years at Ferndale's  I have meet some of the most amazing animals and people! I hold a diploma in Animal Husbandry, am a qualified Pet Nutrition consultant and hold a certificate in Health and Social Care.
---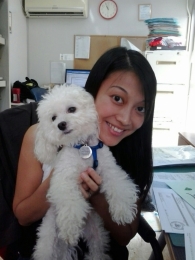 Carmen Yick
寵物移民部經理
Carmen came to us after closing her doggie cafe in 2010 in Wanchai to move to Sai Kung with her family. Carmen enjoys spending time with her husband Martin and their four legged family; Tumma, Issis, Hershey, JJ and Marui. In her spare time she loves cooking & cake decorating, sometimes when we are lucky we get to sample her creations!
---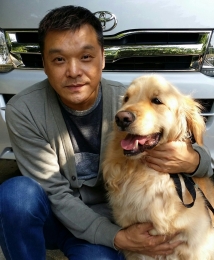 Alan Wu
寵物接送司機
Alan is not only one of our frontline staff that is adorned by everyone who meets him, two & four legs, he also ensures our fleet of vehicles are in top condition to transport all our VIP's! His calm demeanour pacifys even the most insecure traveler and makes their trip just that little bit easier. In his spare time he loves to spend time caring for his and our vehicles and driving around!
---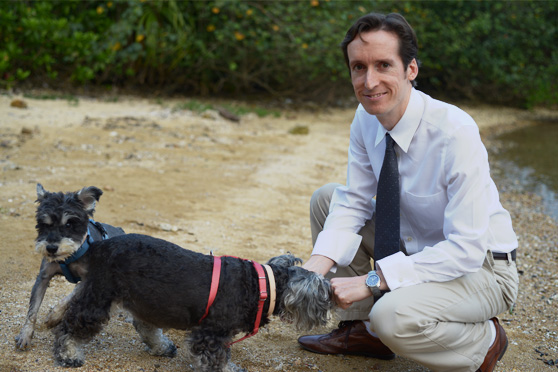 Dr Matthew Murdoch
獸醫顧問及Ferndale總裁
I have been a regular first opinion vet in England and Hong Kong for over 15 years, before I was offered the chance to help join Ferndale's as a Veterinary Consultant. The goal being to make sure we looked after our travelling or boarding pets better than anyone else. Ferndale has flown thousands of pets to most countries in the world since it's inception and continues to offer an exceptional level of attention to detail, and value for money, to help the furry members of our families join us as we move all over the world.
---