Cat or Dog Passport for Relocation
A Pet Passport is a passport format document that officially records information such as identity (name, ID number), health, and vaccination status related to a specific pet.
The use of pet passports or other pet documents varies on a country by country basis. In Hong Kong, clinics don't issue pet passports. The traditional situation in Hong Kong is, most veterinary clinics place vaccination labels on a vaccine card. In some countries like USA, the veterinarians tend to print out a one A4 page detailing what vaccines were done on that visit day, as a Vaccination Certificate.
In Europe, Pet Passports are used for pet travel. The EU definition of a pet, that can use a pet passport, is a dog, a cat or ferret . The role of the Pet Passport is together with the pets microchip (a tiny electronic device readable by a scanner and injected subcutaneously under the pets skin) and the pets physical appearance (sex, neutered or not, age, breed, colour) to act as a record and as one place where all these details are recorded. This passport is then able to be used like Humans' passports, to enable ease of travel.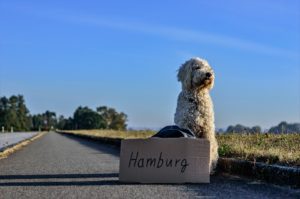 Most of the restrictions on pets travel are to stop the spread of diseases around the world and between countries. These can be viruses like Rabies, which is contagious, and can also affect people (ie is a Zoonosis) and causes thousands of human deaths annually in poorer countries like Rural India.
But also its to stop the less famous but equally devastating diseases like Brucellosis, which can affect pets and livestock.
A Pet Passport is a certificate booklet which is a way to try to enable ease of communication and movement of pets. Don't worry if your country does not use the Pet Passport, other forms of Veterinary Documentation are acceptable, and exact requirements vary with each country.
Pet passports list the different treatments (like vaccinations) that your pet has had, and details the date, brand, and is signed and stamped by a licenced veterinarian.
Pet passports also list:
details of ownership
description of animal
marking or identification of animal
Having a correctly filled in Pet Passport (or in Hong Kong, correctly filled in Pet Vaccination Cards and Dog Licence forms) allows pet relocation agents and Governments to drastically speed up and simplify travel with and transport of animals between countries, if all the other regulations are followed correctly.