Stress-Free Pet Relocation to Australia: Door-to-Door Pet Transportation
Door-to-Door Pet Export Service to Australia
When it comes to relocating your beloved pets, Ferndale Kennel offers comprehensive door-to-door pet transportation in Australia that ensures a smooth and hassle-free experience.
Whether you're already in the process of moving or are just beginning to plan, our team is here to assist in every step of bringing your dogs and cats to Australia, like quarantine procedure, import permit, paperwork, etc. We understand that each pet relocation to Australia is unique, so we're happy to provide customised quotations based on your specific needs and circumstances.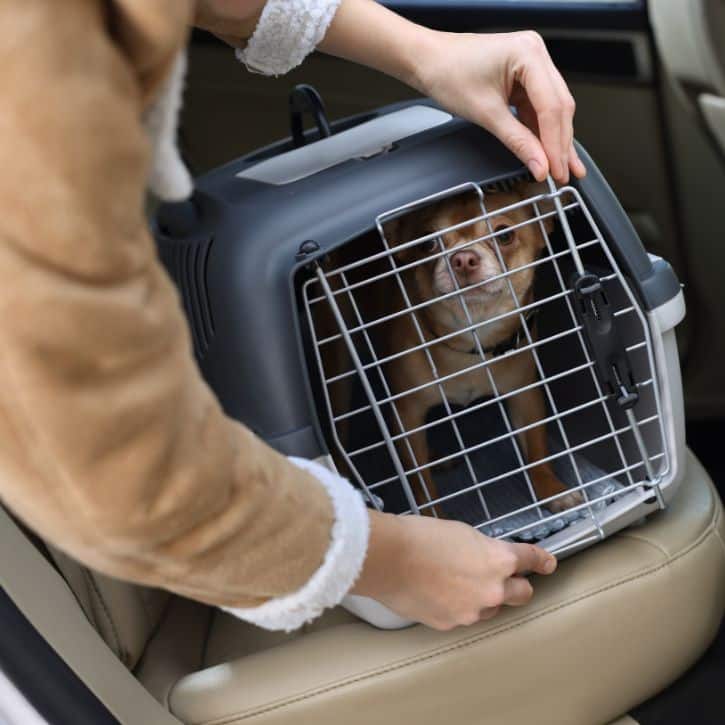 Ensuring Compliance with Australian Pet Import Regulations
Every pet entering Australia must undergo a quarantine procedure. Since 2014, the requirements for importing pets into Australia have undergone some amendments. One significant change is the reduction of the quarantine period upon arrival, which is now just 10 days, aligning it with the regulations in New Zealand. This is great news for our four-legged friends, as it minimises their time away from you. However, it's important to note that the quarantine facilities in Perth and Sydney have been permanently closed. As a result, all cats and dogs must now undergo their quarantine period in Mickleham, Melbourne.
For Hong Kong pet owners planning to relocate their pets to Australia in 2023, we have two valuable tips to share, especially for those travelling with dogs:
Testing for Ehrlichia (Tick fever) and Tick Prevention:
If your dogs enjoy regular walks or live in an area with a high dog population, we highly recommend considering tick prevention measures to safeguard their health and prevent Tick Fever. 
While this condition was previously a concern for entering Australia, the Australian Government no longer requires an Ehrlichia test for pet relocations. Ehrlichia is already prevalent in Australia, and dogs with this condition are not prohibited from entering the country. However, maintaining your tick prevention and monitoring routine is still advisable for the well-being of your pets.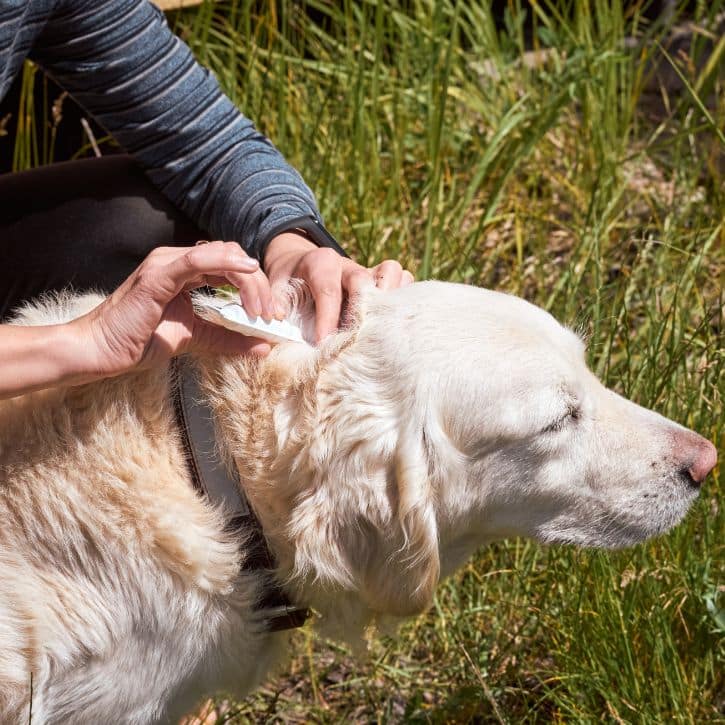 RNATT Rabies Blood Test and Microchip Checking:
When it comes to pet relocation to Australia, two essential aspects that can't be left unnoticed are microchipping and vaccination. They are required to ensure the safety of your beloved pet as well as local pets in Australia.
The microchip is a small electronic device that is installed under your pet's skin. It contains a unique identification number that can be scanned by a microchip reader. Microchipping is a permanent and painless procedure that helps to identify and reunite your lost pets with you. The Australian government now requires pets to have their microchips checked by the AFCD government offices before the RNATT is conducted. Failure to complete this procedure before the RNATT test could result in an extended quarantine stay for your pets.
RNATT, or the Rabies Neutralizing Antibody Titration Test, is another essential requirement for pet relocation to Australia. The country has strict regulations to prevent the introduction of diseases such as rabies from your pet. All pets must go through this test no less than 3-4 weeks after the rabies vaccination. This blood test, which shows proof of a sufficient level of rabies antibody in your pets, must be reviewed at a valid lab.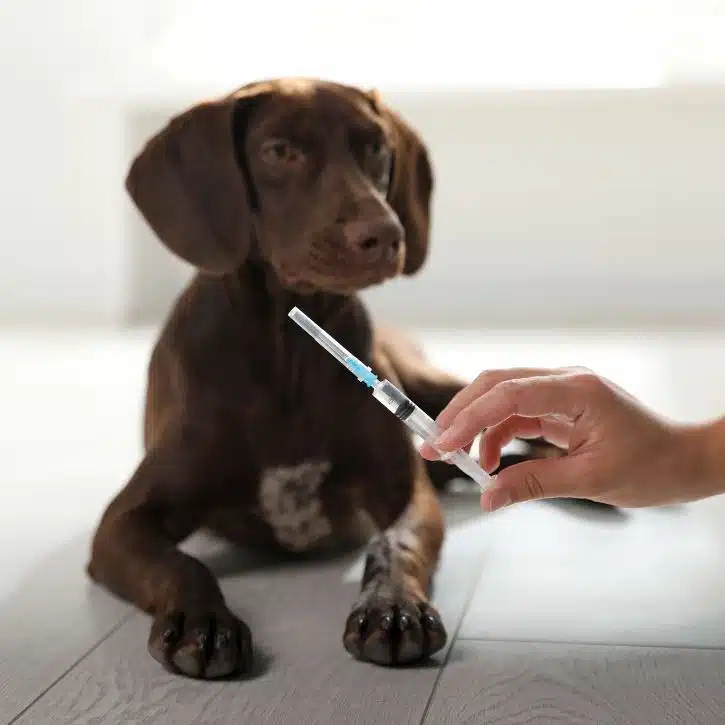 Expert Assistance for Bringing Your Pets to Australia
When you entrust Ferndale with your pet's relocation to Australia, we take care of all the necessary arrangements and ensure that everything is done in the appropriate time frame and according to the regulations of the International Pet And Animal Transportation Association (IPATA).
Our dedicated pet travel expert will assist you in calculating pre-export tests and treatments, scheduling vet appointments, applying for import permits, reserving quarantine space in Australia, and guiding you through each stage of the relocation process. From start to finish, we'll be by your side and your pet's, providing support and expertise every step of the way.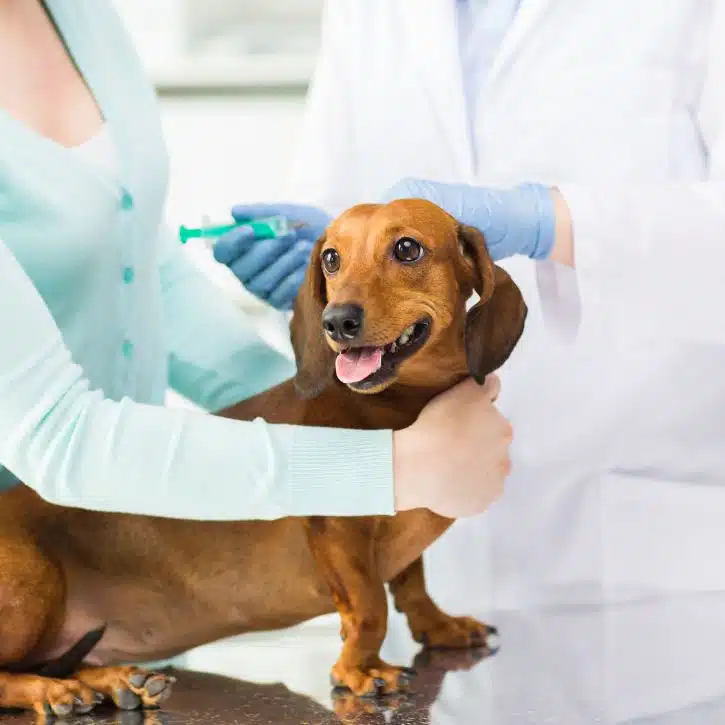 Biosecurity Measures for Importing Pets to Australia
The government has stringent requirements for importing pets to Australia to maintain the country's pristine environment and safeguard the health of both humans and animals. These measures are designed to manage biosecurity risks and protect the Australian population from harmful biological infections. 
Dogs and cats can carry diseases like rabies and other parasites, making these procedures necessary. For more information on the specific steps and guidelines, you can visit the following link: http://www.agriculture.gov.au/cats-dogs.
When it comes to importing pets into Australia, it's essential to acknowledge the meticulous biosecurity measures in place. The Australian government prioritises the preservation of its unique environment and the protection of its human and animal populations. Therefore, they have implemented strict procedures to mitigate the risk of introducing harmful biological infections or parasites while bringing pets to Australia.
At Ferndale, we recognize the significance of adhering to these regulations. Our team is well-versed in the intricacies of the import process of pets to Australia, including the necessary tests, treatments, and documentation required for a successful relocation. We work closely with veterinary professionals to help you navigate through each stage, ensuring that all pre-export tests and treatments are scheduled appropriately and in accordance with the Australian government's guidelines.
Obtaining the required import permit, reserving quarantine space in Australia, and coordinating veterinary requirements are just a few of the crucial aspects we handle on your behalf. Our international pet travel expert will provide personalised guidance and support, acting as your trusted partner from the moment you engage our services until your pets safely reach their destination in Australia.
Hear from Pet Owners Who Have Relocated to Australia with Ferndale
Check our testimonials (or read on our Facebook page) to read about more pets that we have sent recently, including Zombie and Monster in September 2019, as in this photo.
Your pet's safe transportation is our top priority. Importing pets to Australia (and New Zealand) means adhering to some of the strictest requirements, so it's crucial to plan ahead. We specialise in pet relocations not only to Australia but also to other destinations worldwide, including Singapore and the UK. If you're interested in our pet relocation services and would like to know more about pricing and travel details, please fill out the pet details form on our website to receive a free estimate. Our dedicated team is always here to assist you. If you require assistance with pets transiting en route to Australia from destinations like the UK or South Africa, we are well-equipped to handle those arrangements as well.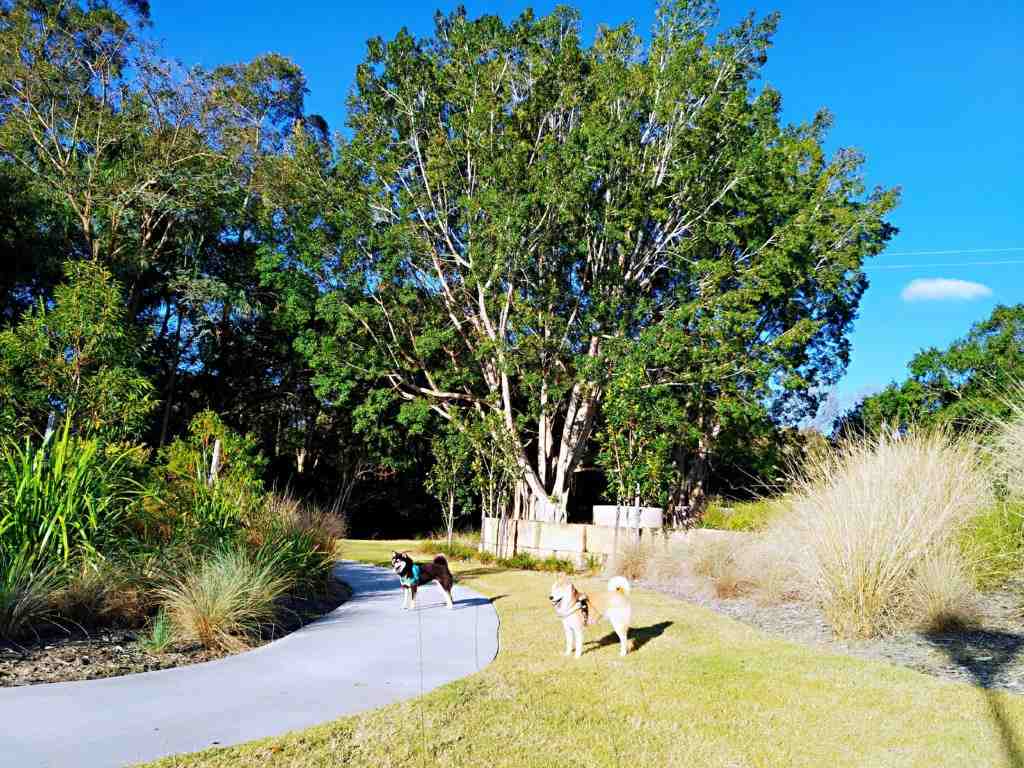 Cat and Dog Relocation & Shipping Services to Australia: A Smooth and Hassle-Free Experience
Our expertise extends beyond pet relocations to Australia. We understand that relocating your beloved companions is a significant decision, and we strive to provide the utmost care and attention throughout the entire process. Regardless of the origin or destination, we ensure that every step is meticulously coordinated to guarantee the safety and well-being of your furry friends.
Expert Assistance for Your Pet's Journey to Australia
We also understand that peace of mind is paramount when it comes to entrusting your pets to our care. That's why we go above and beyond to maintain the highest standards of safety and professionalism.  Our meticulous attention to detail, combined with our deep understanding of the regulations and processes involved, ensures a seamless and stress-free experience for both you and your furry companions.
Trustworthy Guidance and Support for a Seamless Pet Relocation Experience
When it comes to relocating your cats and dogs to Australia, Ferndale Kennel is your trusted partner. For over 25 years, We have been proudly serving pet owners in Australia by providing safe and stress-free relocation services for their beloved companions. Our experienced team handles every detail, from planning and paperwork to transportation and delivery. We've helped countless dogs and cats relocate to their new homes in Australia and other countries. We offer comprehensive door-to-door export services, personalised assistance, and unrivalled expertise to make the process as smooth as possible. 
Our goal is to ensure the safety, well-being, and happiness of your pets throughout their journey. So, whether you're planning a pet relocation to Australia from Hong Kong or any other part of the world, our team is here to guide you every step of the way.
Trust us to put your beloved pets first and provide a stress-free pet relocation experience. Contact us today to begin your pet's journey to their new home in Australia.
Click Here For Shipping Enquiry
Frequently Asked Questions
What is a pet relocation service, and why do I need one when moving to Australia with my pet?
A pet relocation service specializes in handling the complex process of moving pets internationally, ensuring compliance with all regulations and providing a stress-free experience.
What services do you offer for moving my pet to Australia?
We offer a range of services, including documentation assistance, quarantine planning, transportation arrangements, health checks, and guidance on meeting Australia's strict import regulations.
What is the process for relocating my pet to Australia?
The process for relocating your pet to Australia involves several steps, including microchipping, vaccinations, a rabies antibody test, and fulfilling quarantine requirements.
Are certain breeds of dogs or types of pets restricted from entering Australia?
Yes, Australia has restrictions on certain dog breeds like the American Pit Bull Terrier, Japanese Tosa, and Dogo Argentino.
Can dogs fly in cabin on a plane to Australia?
No dogs cannot fly in the cabin on commercial flights in Australia. No Australian Airline has allowed dogs in the cabin. Only service dogs are always allowed to fly in the cabin.
Our Australia Destination Pet Shipping Team!
Meet Ferndale's experts behind your pet's move!
Stories and Tips about relocating pets to Australia!
Read experiences of others who moved pets to Australia successfully.