Israel is a small country with a huge history and many cultural sites to visit. It's an excellent destination to emigrate to if archaeology and history are your passions.
However, if you have furry friends that you'd like to bring along with you, then it's essential to understand the import procedures and regulations that you'll need to follow.
What Vaccinations Does My Pet Need to Travel to Israel?
It's good practice to ensure that their vaccinations are always up to date.
Your standard annual CAV vaccine for dogs should protect against most things that can be caught in Israel including canine hepatitis, leptospirosis, distemper and parvovirus.
Your cat will have a similar version which protects against feline influenza, enteritis and leukaemia.
Pet Microchips for Israel
If you intend to take your dog or cat to Israel, they must be microchipped. Any pet trying to enter without one will be turned away. It's a positive thing for your pet too, as if they ever get lost, they can be brought back to the owner quickly.
The microchip must be implanted prior to the rabies vaccine, as this vaccine can be registered against the chip and the chip must comply with ISO 11784 and 11785 standards.
Rabies Vaccinations for Israel
Pets arriving from overseas don't necessarily require a vaccination against rabies to enter Israel, it depends what country they come from. However, it's always a good rule of thumb to have them vaccinated wherever they travel abroad to keep them safe.
The vaccination must be given at least 2 weeks prior to travel. Depending on the country of origin (not Hong Kong) there is a need for confirmation from a vet that a blood sample has been taken at least 30 days after the rabies injection which proves they are rabies free.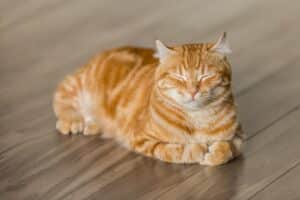 Vet Travel Health Certificates
Before you travel, you will need to visit your vet to obtain an official health certificate. This certifies that your pet was in good health when they left the country. To complete this, your vet will need to see your pet for a full examination, no more than 10 days prior to your pet's departure.
They will also need to know your pet's medical history, to understand if there are any extra health considerations to check for.
Your Pet's Travel Documents
We may need to apply for an import permit issued through the Veterinary Services in the Ministry of Agriculture if:
Your pet arrives on a different flight to you.
Your pet is flying as manifest cargo.
You have more than two pets travelling in the same flight.
Your dog is a dangerous breed.
The dangerous breed specification for Israel only applies to certain dog breeds. If your dog's breed is on the list, this doesn't mean that they won't be able to travel. However, you may need an extra permit and your dog could have to undergo a behavioural assessment before travelling.
Dangerous Breed Classification in Israel
No dogs are banned in Israel – so that's a great start. However, there are a few breeds that are classified as 'dangerous,' mainly down to the reasons that they were initially bred.
Even if you know your dog is really well behaved, they may need an assessment and extra permit if they're one of the following breeds:
Bull Terrier
Pit Bull
Rottweiler
Staffordshire Bull Terrier
Japanese Tosa
Brazilian Fila
Argentinean Dogo
If your dog is mixed breed that has physical traits of a dangerous breed, they will still need to follow the dangerous breeds procedure.
Quarantine Regulations
There are no quarantine regulations in Israel for pets. As long as they're certified as healthy, you will be able to take them home immediately. It is imperative however that correct forms are presented to prove their health.
Don't be worried about any of the health checks, or the documentation required. It's a confusing process but our professional pet relocation company service will do the leg work for you! We will be able to help you organise your pet ready for travel and can even give you tips on how to make the travel experience more comfortable for your pet.