Cat and Dog Relocation & Shipping to Macau
Pet Relocation to Macau: A Comprehensive Guide for a Safe and Stress-Free Journey
Are you planning to relocate your cherished pets to or from Macau? Pet relocation in Macau involves careful considerations and adherence to specific regulations. As Macau Airport is to small for sending many pets as cargo, most international pet shipments are routed through Hong Kong International Airport. This adds an additional layer of complexity to the process, including the need for a Hong Kong government AFCD pet transit permit. At Ferndale we specialize in tailor-made pet relocation services, ensuring a seamless and hassle-free experience for your furry friends. In this comprehensive guide, we will walk you through the process, regulations, and our range of services designed to meet your specific needs.
Navigating the Pet Relocation Process in Macau
Understanding the Pet Relocation Routes and Regulations:
When relocating your pets to or from Macau, it is crucial to understand the various routes and regulations involved. These can include moving from Macau to Hong Kong or China, from Hong Kong or China to Macau, or transiting through Hong Kong to any other International destination. Each scenario entails specific requirements and permits from both Macau and Hong Kong authorities.
The Role of Hong Kong International Airport in Macau Pet Relocation:
Due to the restrictions on pets as cargo at Macau Airport, Hong Kong International Airport serves as the primary hub for pet shipments in and out of Macau. Pets entering or leaving Macau commonly transit through Hong Kong, which necessitates obtaining a Hong Kong government AFCD pet transit permit. This additional step ensures a smooth and compliant pet relocation process.
AFCD Escort and Hostel Facility:
To ensure the safety and well-being of pets during the relocation process, the Agriculture, Fisheries, and Conservation Department (AFCD) in Hong Kong provides an escort service for pets at Hong Kong customs. Pets in transit or awaiting further transport are either accompanied by AFCD personnel or housed in the AFCD facility hostel. This measure guarantees the care and comfort of pets throughout the journey.
Ferndale's Comprehensive Pet Relocation Services for Macau
At Ferndale we are dedicated to providing top-notch services to ensure a seamless and stress-free pet relocation experience. Our comprehensive range of services includes:
Tailor-Made Pet Relocation Solutions:
We understand that every pet relocation is unique. Our experienced team specializes in creating personalized plans that cater to the specific requirements of your pet's move to or from Macau. Whether it's organizing transportation, managing documentation, or complying with vet, airline, or government regulations of the destination country, we handle every aspect of the process.
Veterinary Consultations and Vaccinations:
The health and well-being of your pets are of utmost importance to us. Our services include arranging veterinary consultations with English or Cantonese or Mandarin speaking Pet Doctors to ensure that your pets are in optimal health before their journey. We also ensure that all required vaccinations are up to date, adhering to the regulations of the destination country.
Pet Transportation and Documentation Management:
We take care of the logistics involved in transporting your pets to or from Macau. This may be by ferry, or by road bridge. Our team manages all necessary documentation, including permits and customs clearance, to ensure a smooth and efficient process. With our expertise, you can rest assured that your pets will be well taken care of during their journey.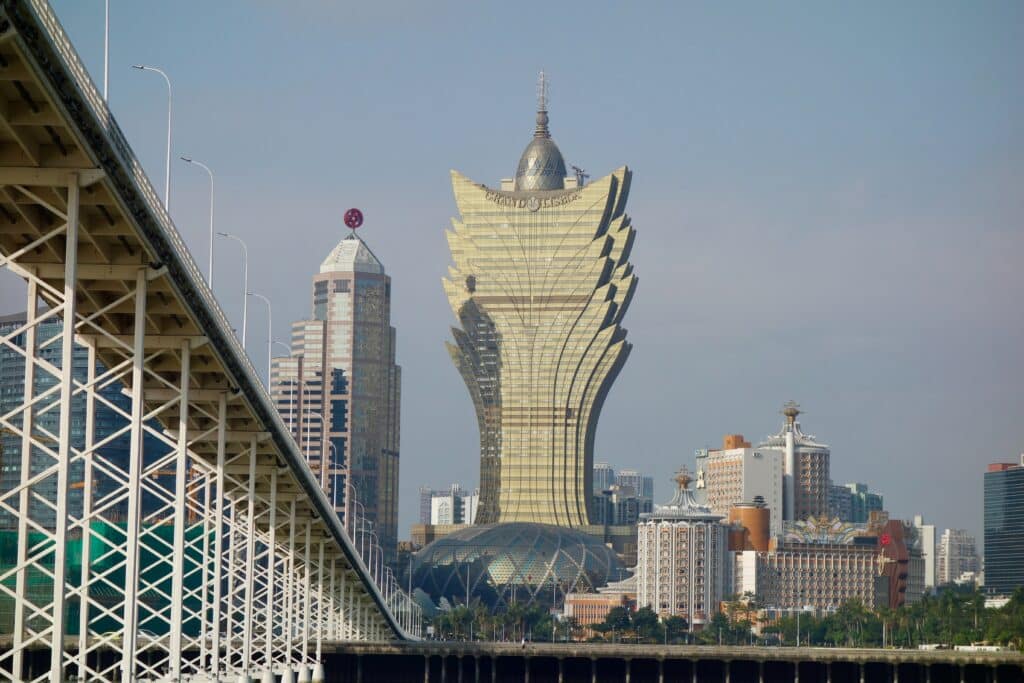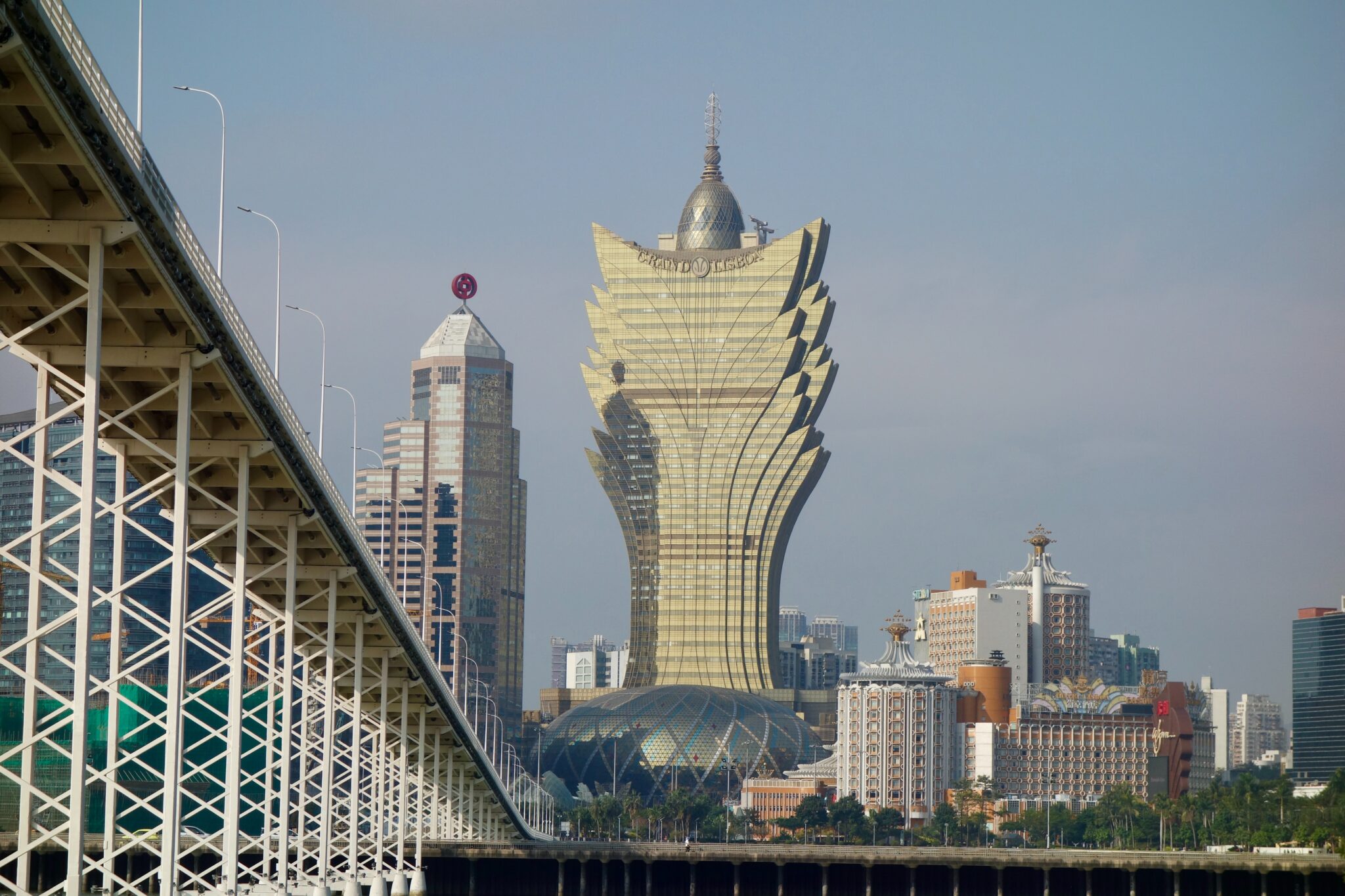 Additional Assistance and Expertise for Macau Pet Relocation
Macau Veterinary Services and Recommendations:
In addition to our comprehensive services, we have established relationships with veterinary hospitals in Macau that can provide expert advice and medical care for your pets during their stay. Whether you need recommendations for local veterinarians or require assistance with documentation endorsements, our network of trusted partners can support you throughout the process.
Comprehensive Support and Pet Health Focus:
At Ferndale we prioritize the health and safety of your pets at all times. Our experienced team ensures that every aspect of the relocation process is meticulously planned and executed. From initial consultation to final delivery, we provide comprehensive support, giving you peace of mind and ensuring a seamless international pet move.
Conclusion:
Relocating your pets to or from Macau involves navigating a complex process that includes compliance with regulations from multiple jurisdictions. With our expertise in pet relocation services, since formation in 1994, and our large team of staff and partners,  Ferndale can offer tailored solutions to ensure a safe and stress-free journey for your furry friends. From handling documentation to providing veterinary consultations, transportation, and comprehensive support, our team is committed to making your pet's relocation a smooth and memorable experience. Trust us to handle every detail of your pet's door-to-door move or create a bespoke shipping solution. Contact our Ferndale office today and embark on a hassle-free pet relocation journey!
Click Here For Shipping Enquiry
Our Shipping Team who can assist you with Macau moves for your pet!
Meet Ferndale's experts behind your pet's move!
Stories and Tips about relocating pets to Macau!
Read experiences of others who moved pets to and from Macau successfully.