Cat and Dog Relocation & Shipping to Australia
When relocating pets to Australia, Ferndale Kennel provides a comprehensive door-to-door export service. We can also help you with any bespoke quotation, if you have done or plan to do some of the steps yourself.
Since 2014, the imported pets requirement of Australia has been amended. The quarantine period on arrival was shortened to 10 days (same as New Zealand), which is great news for our four legged friends! But unfortunately, Perth and Sydney quarantine facilities are now closed and will not be re-opened again, meaning all cats and dogs will need to do their quarantine in Mickleham, Melbourne.
Advice for Hong Kong pet owners relocating to Australia:
We have the following two top tips of advice for Hong Kong pet owners, especially for dogs travelling from Hong Kong to Australia:
1) Test your dog for Ehrlichia (Tick fever), and prevent Ehrlichia (from tick bites)!
If your dogs like to take a walk frequently or you live in an area with lots of dogs, we would recommend your dogs to take a blood test for Tick Fever to make sure your pooches don't have any antibodies for Ehrlichia. It is normally required that you find out early on in the export process. This is because, if the testing result of the final export blood tests is positive at 45 days before departure to Australia (that's the time-line that the Australian Government request for the official certified test), they will not be able to enter Australia, and their departure will be delayed. So, we recommend for at-risk pets, that you test this earlier just to be sure, so there is potentially time to treat for this condition before export.
How to prevent tick bites?    talk to us for all the latest veterinary recommendations.
2) Get your RNATT Rabies blood test done early, as your pets can't move till 6 months after the RNATT date!
What is an RNATT?!   read here for our article explaining what an RNATT is.
Once you have commissioned the services of Ferndale for pet relocation to Australia, we will help calculate your pre- export tests and treatment schedule, and book appointments with your vet on your behalf. This ensures all the steps are done in the appropriate time and correctly. Our pet travel expert will apply for the import permit, reserve quarantine space in Australia, help with planning all veterinary requirements and assist you through each stage of the procedure. So, if you are interested in pet relocation for your dogs and cats to Australia, we can hold your hand from start to finish.
To maintain their pristine environment, and human and animal health, the Australian government is justifiably very particular on only importing pets to Australia under strict conditions. These are designed to manage biosecurity risks, which means they do special procedures or measures designed to protect the Australian human and animal population against harmful biological infections. Rabies and other parasites can be carried by dogs and cats, so this is a necessary procedure. Here is a useful link to spell out some of the steps they want:
http://www.agriculture.gov.au/cats-dogs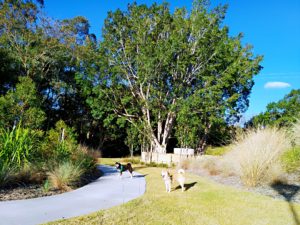 Testimonials about moving pets to Australia.
Check our testimonials (or read on our Facebook page) to read about pets that we have sent recently, including Zombie and Monster in September 2019 as in this photo.
Put your beloved pet in safe hands.
Australia (and New Zealand) do have some of the strictest requirements on importing pets, and so the procedure may take time, so plan ahead! We are able to help relocate your pets from Hong Kong, to all around the world, including Australia, Singapore and the UK, so if you're interested in the price of our service and the travelling details, please fill out your pet details through our enquiry form on our website for your free estimation! Our team is always happy to assist you!
We also can help with pets transiting en-route to Australia e.g. from UK or South Africa.
Click Here For Shipping Enquiry
Our Australia Destination Pet Shipping Team!
Meet Ferndale's experts behind your pet's move!
Stories and Tips about relocating pets to Australia!
Read experiences of others who moved pets to Australia successfully.