Pet Relocation Services to Germany
Requirements for Pets Moving to Germany
When it comes to relocating your beloved pets to Germany, there are specific requirements that must be met to ensure a seamless transition. Every pet must be microchipped and have up-to-date vaccinations, with a particular focus on the Rabies vaccination, which is closely monitored by the EU and German authorities.
This microchip will allow German vets to find the identity of your pet, should they become lost, and will give a clear indication of their current vaccination status.
Additionally, a thorough veterinary health check is necessary to ensure the pet is fit for travel and free from contagious or serious diseases that could affect their journey. To enter Germany, each pet must also have a properly filled EU form endorsed by a private vet and government staff. If this isn't presented at customs, your pet won't be able to travel.
It's important that you book an appointment with your vet a few weeks in advance to make sure your pet is healthy and clear to travel within 5 days of your flight time. If you miss these dates, or can't get an appointment at the right time, then your pet may not be able to travel with you. If you're struggling to find a registered vet near you who can provide this information, we can help you research and book appointments as close to your travel time as possible.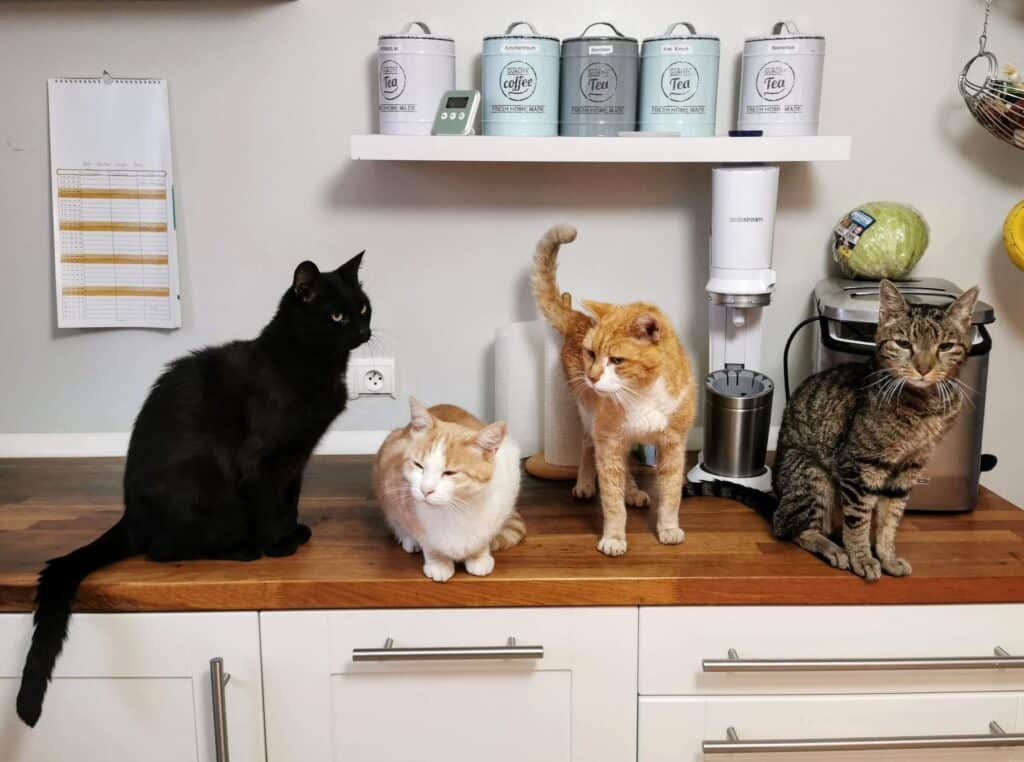 Making Pet Travel to Germany Safer
At Ferndale, our team is composed of professional pet movers to Germany. We prioritise the safety and well-being of your pets during their travel to Germany. Beyond meeting the documentation requirements, we believe in making the entire process stress-free and safe for your furry companions. Pets can easily get stressed or anxious when they're in new places and not with their family. Our main focus is to get to know your pet before they travel and create a safe environment for them to make them feel comfortable throughout their journey.
Our experienced team of animal handlers and animal medical professionals can provide guidance on crate training, ensuring that your pets are comfortable and accustomed to their travel crates before they leave.
Proper crate sizing is also essential, considering both the flight cost and your pet's comfort throughout the journey. While sedation is not allowed during transportation due to potential side effects, our team can recommend strategies to reduce anxiety during travel. These could include taking a favourite toy along for the ride, or making sure that your pet is able to sleep in the crate comfortably before they leave, meaning they may just fall asleep on the journey.
We can also provide up to date information on any breed-specific restrictions imposed by airlines so you won't experience any nasty surprises when your pet attempts to board the plane.
Pet Illness Before Travel
If your pet displays any illness or signs of discomfort prior to travel, they may be refused at the airport even if they have the relevant healthcare certificate. If you notice any unusual behaviour from your pet, you should take them to the vet immediately.
Depending on what the issue is, your vet may still be able to provide a certificate to allow them to travel. However, any ongoing illnesses or diseases may cause your flight to be delayed. Remember to keep a close eye on your pet prior to travel.
Ways to Fly Pets to Germany
We understand that every pet relocation is unique, and that's why we offer flexible options for flying pets to Germany. Depending on your preferences and circumstances, we can assist with booking your pets as excess baggage or cargo. This will allow us to cater better to your pet's needs and we'll also find the most cost-effective option for you on your date of travel.
Travelling as cargo may be slightly cheaper and will mean that your pet is manifested, so can be tracked at all times. This is a safe method of flight, especially if you're worried about the amount of pets on board or the busy airport at the other end.
However, excess baggage may be a more comfortable flight method for your pets, as they travel in an area that's specifically designed for animal transportation, so the air pressure and temperature may be more comfortable.
Depending on where you're flying from, a longer flight might mean you need to pay for excess baggage.
Please be aware that there may be limits on the choices depending on when you fly and if you intend to fly on the same plane as your pet. For these reasons, we recommend getting in touch as soon as you know you intend to fly. This will give you the best prices and more choice to cater to your pet.
With nearly 30 years of experience in pet travel to Germany, our dedicated team has helped countless individuals and their furry friends make the journey with ease. We are here to provide personalised advice and support throughout the entire process, ensuring a smooth and hassle-free relocation.
Pet-Friendly Airlines for Germany Travel
If you're concerned about your pet's well being on a flight, here at Ferndale Kennels, we can advise on the best pet-friendly airlines and options for travel from your specific location. We keep up to date with changes in legislation and company policies with all major airlines to ensure you have all the options to choose from.
Contact Us for a Seamless Pet Relocation to Germany
If you're considering relocating your pets to Germany, look no further than Ferndale Kennels. Our expert team is ready to provide you with further information and assistance tailored to your specific needs and relative to Germany's current restrictions and regulations.
With our extensive experience and commitment to exceptional service, you can trust us to handle the intricate details of your pet's journey, ensuring a safe and comfortable relocation.
Contact us today to begin planning your pet's seamless journey to Germany so you can start your next exciting chapter together.