Thursday, September 21, 2023
Notes of Steve and Eli's 2023 trip to UK via pet taxi
Here is the story about my trip with Eli going to UK via Finnair to Amsterdam then pet taxi to Newcastle (650km by road).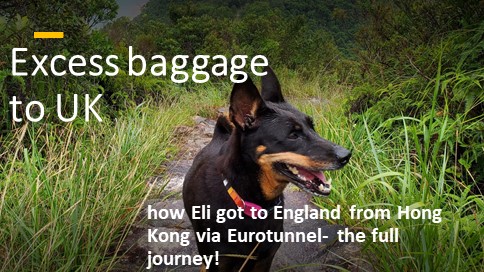 Hong Kong
Check in process was very speedy (thanks to Ferndale staff Alan) and even though I had a larger crate (PP75 instead of 500), this issue wasn't raised at the check in counter.
I had taped down under the bedding with duct tape an apple airtag so I could track Eli's location and progress through the airport. Eli was brought to the aircraft 30 mins before departure and was already loaded by the time we boarded the aircraft.
We spoke to cabin crew who were already aware that Eli was onboard.
Helsinki
When we arrived at Helsinki we had to go to baggage reclaim to collect Eli (as required by Finair) and the transit time must be at least 3 hours. We had a long wait at passport control (Brexit) but when we got to baggage reclaim, Eli was in a room next to large baggage carousel.
A member of staff was looking for us and opened the door for us to collect Eli. We had no other baggage to collect as all our suitcases were checked all the way to Amsterdam.
Once we collected Eli we was shown to a customs official who simply took the original documents, went to a backroom where he had a chop, then came back right away saying there was a doggie park just outside on the right once you come to arrivals hall.
Eli had not peed or pooped in her crate but she was very happy to get to the pet relief area. Its not very big but you can sit down at this area and get coffee and breakfast from the many cafes inside the airport. We sat for 2 hours watching Russians get their buses back to Russia after flights. We had to wait till 9am for the hotel to open so we could get a few hours sleep and the hotel allowed dogs to stay in the room for an extra 15 Euros. This was a great break for Eli to calm down and have a rest before going on the next flight.
3 hours before the flight we just took a lift from the hotel straight to the departures lounge (Helsinki very small airport compared to HKG or AMS) and here we had our first bit of stress as they wanted to see the payment receipt for when I first paid for Eli's excess baggage. I spent 15 minutes going through old mails but couldn't find it but the lady was new and her supervisor came and sorted things out. Maybe good reminder for clients to print the receipt of payment for animal via excess baggage especially if they have a transit.
Amsterdam
Amsterdam was a short flight (2hours compared to 14 hours for the HKG to HEL part). Again we watched Eli's progress via the airtag.
As this was classed as a domestic flight (inter Shengen area), we arrived in a different arrivals baggage hall then the internationals coming outside the EU. However we got Eli on a trolley and then managed to get our other 5 suitcases on one other trolley. We couldn't take Eli out of the crate till we passed into the main arrivals hall. We got stopped just before going into the arrivals hall and this time Eli's papers were checked again but still her chip wasn't scanned. They just stamped her papers and that was it.
Darren from execpets then met us and all our cases and Eli's crate were loaded into the back of the van and Eli had a spot on the seat between us and was strapped in with a safety harness.
Now we had a trip of 650km via the channel tunnel.
The last train for the channel tunnel in Calais is 01:20am and you must be there one hour before to get the pet checked. We made it with 4 minutes to spare and here the UK border (yes in France) do their checks on Eli first and there are signs towards the pet reception area. Here we walked Eli to the outbuilding (not allowed to photo) and she had her UK papers checked and finally the scanner came out for her to be scanned. We spend around 3 minutes in the building before given the ok to go. Then we had to wait for boarding the train. Here there is time for Eli to walk around as plenty of grass areas for them to relieve themselves on. Once boarded the train, it took just another 10 minutes before we departed and then 35 minutes later we was in the UK.
England
Once we arrived we just drove off the train and straight onto the highway for the 8 hour drive to Newcastle. There were several stops for Eli (more importantly the driver) to have a rest. All in all, the journey took 52 hours.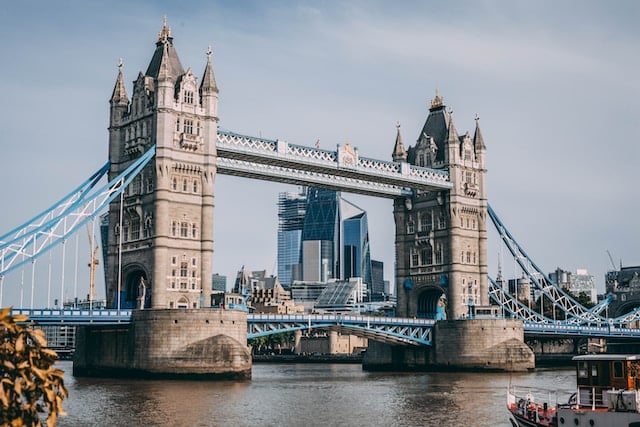 My thoughts if I had to do again are:
• Try and get a direct flight to EU with no transits. If you can save hours it is worth it both on the pet and the owner.
• If doing a transit then try and book into an airport hotel which is pet friendly
• Take an extra pee pad in case required (we didn't need)
• Try to go to Paris as its only 2.5 hours to the channel tunnel compared to over 4 hours from Amsterdam.
• I would not go with the pet taxi again with the dog, I think that the driver is more pushed to get you home quicker and take less breaks so it's easier for all if unaccomanied.
• The pet taxi was kitted out with first aid kit, fire extinguisher and fridge for cold drinks.
In the meantime Eli is adapting to her new life. Watch here for the video.
---