Cat and Dog Relocation & Shipping to Indonesia
Pet relocation to Indonesia can be arranged by Ferndale Kennels. Indonesia is a beautiful country, with fabulous food, and wonderful people.  As well as being geographically the largest country in Southeast Asia, it's now the the world's fourth most populous nation. What a great destination to relocate to. But is it easy to move there with pets and is it allowed?
Travel requirements for pets to Indonesia.
To travel with pets to Indonesia your animals will require a microchip, an up-to-date rabies vaccination and also the RNATT Rabies antibody titre test.
Work with us to enable a smooth move, and minimize quarantine time. Like many destinations, pet shipping to Indonesia have some time sensitive requirements and so we will assist you in collecting and preparing all the correct paperwork and Government endorsements to ensure your pets travel to Indonesia is a smooth and stress free as possible process.
An import permit or licence is required by the Indonesian government. The shipment will also be bound by rules of whichever carrier airline is chosen, as well as the departure country pet travel rules.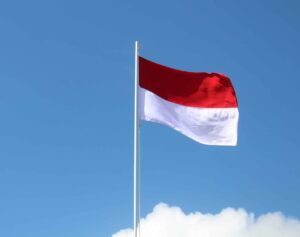 Rabies in Indonesia.
An important point to note about Indonesia, is that it has some districts with rabies in the area (called non-rabies-free areas), as well as Rabies-free regions. For example the popular tourist destination of Bali has Rabies endemic in the animal population there, so pets cannot be moved into or out of these Rabies zones.
Rabies is responsible for around around 30,000 human deaths each year in Asia (mostly in India) and a lot of  the red tape of International pet travel arrangements are governed by rules trying to stamp out the spread of rabies. Read here about Mission Rabies, a charity trying to stamp out Rabies.
Dogs and cats are not allowed into or out of Bali for this reason.