Pet Relocation Process to Indonesia
If you are planning to relocate to Indonesia with your cat or dog, Ferndale Kennels can assist you with the entire pet shipping process. Moving to Indonesia can be an exciting adventure, but it's essential to understand the requirements and regulations for bringing pets into the country.
Explore the Wonders of Indonesia with Your Pets
Indonesia offers a diverse and breathtaking environment, from stunning beaches to lush rainforests and vibrant cultural experiences. With Ferndale Kennels by your side, you can embark on this adventure with your pets by your side, creating unforgettable memories together in your new home. Let us take care of the logistics while you focus on embracing the beauty and charm of Indonesia with your furry friends.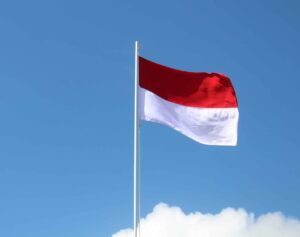 Pet-Friendly Accommodation and Services in Indonesia
Once you have successfully relocated your cat or dog to Indonesia, it's important to ensure their comfort and well-being in their new environment. Fortunately, Indonesia offers a range of pet-friendly accommodations, services, and activities to cater to the needs of your furry companions. You should do your research prior to travel to see the different activities and places to stay that welcome your pets along for the ride.
Pet-Friendly Hotels and Resorts
Many hotels and resorts in Indonesia now recognise the importance of welcoming pets as part of their guest family. From luxurious beachfront resorts to cosy city hotels, you'll find establishments that provide pet-friendly rooms and amenities. These accommodations often offer designated areas for pet exercise, walking trails, and even pet-sitting services, allowing you to explore the country's wonders while knowing your pets are well taken care of.
Veterinary Care and Services in Indonesia
Ensuring the health and well-being of your pets is essential, and Indonesia boasts a range of veterinary clinics and hospitals equipped to provide excellent care. From routine check-ups and vaccinations to emergency services, you can find reputable veterinarians who specialise in various aspects of pet healthcare. It's advisable to familiarise yourself with the nearest veterinary clinics in the area you intend to move to, ensuring prompt and reliable care for your beloved pets at all times.
To meet your pets' everyday needs, Indonesia offers numerous pet supply stores that stock a wide variety of pet food, accessories, and grooming products. Whether you require premium pet food brands, toys, bedding, or grooming supplies, you'll find everything you need to keep your furry friends happy and healthy. Some stores also offer delivery services, making it convenient to replenish your pet supplies without leaving your home.
Pet-Friendly Parks and Recreation Areas
Exploring the outdoors is a fantastic way to bond with your pets and discover the natural beauty of Indonesia. Many parks and recreational areas welcome pets, providing designated areas for dog walking, picnicking, and outdoor activities. It's advisable to check local regulations and guidelines to ensure a safe and enjoyable experience for both your pets and other park visitors.
Pet-Friendly Cafes and Restaurants
Indonesia's vibrant culinary scene includes pet-friendly cafes and restaurants where you can enjoy a meal or a cup of coffee with your four-legged companions. These establishments often have outdoor seating areas where pets are welcome, allowing you to indulge in local cuisine while spending quality time with your pets.
Exploring Indonesia's Pet-Friendly Culture
Indonesia has a rich cultural heritage that extends to its love and appreciation for pets. You'll find that many locals embrace pets as part of their families and warmly welcome fellow pet owners. Engaging with the local community can lead to opportunities to connect with like-minded pet lovers, participate in pet events, and join social groups centred around pet-related activities.
Enjoy Your Pet-Friendly Journey in Indonesia
Relocating to Indonesia with your cat or dog opens up a world of possibilities for unforgettable experiences. Whether you're exploring pristine beaches, hiking through lush rainforests, or immersing yourself in vibrant city life, having your pets by your side enhances the joy and companionship of your adventures.
Microchip and Vaccination Requirements in Indonesia
To travel with pets to Indonesia, they must be microchipped for identification purposes. Additionally, they should have an up-to-date rabies vaccination. It's crucial to comply with these requirements to ensure the health and safety of your pets during travel.
RNATT Rabies Antibody Titre Test
In addition to the rabies vaccination, some pets may be required to undergo the RNATT Rabies Antibody Titre Test. This test measures the level of rabies antibodies in their blood and helps determine their immune response to the vaccine. It is a time-sensitive requirement, and our team will guide you through the process to ensure compliance.
Import Permit and Documentation for Pets in Indonesia
Obtaining an import permit or licence from the Indonesian government is mandatory for bringing pets into the country. Our experienced team will assist you in collecting and preparing all the necessary paperwork, including government endorsements and any additional documentation required by the chosen airline and departure country.
Consideration for Rabies Zones in Indonesia
It's also important to note that Indonesia has regions with rabies, known as non-rabies-free areas. Popular tourist destinations like Bali are considered rabies-endemic regions, which means pets cannot be moved into or out of these areas. This measure is in place to prevent the spread of rabies and protect the local animal population and residents.
Quarantine and Minimising Stress for Your Pets
To ensure a smooth relocation process, our team will work closely with you to minimise quarantine time for your pets. We understand that relocating can be stressful for both pets and owners, and we strive to provide a stress-free experience. By adhering to the required procedures and regulations, we can help you navigate the complexities of pet shipping to Indonesia.
Expertise in Pet Relocation to Indonesia
Ferndale Kennels has extensive experience in pet relocation services, including shipping cats and dogs to various destinations worldwide. Our team is knowledgeable about the specific requirements for moving pets to Indonesia and will guide you through every step of the process. We prioritise the well-being and safety of your beloved pets, ensuring they receive the care and attention they deserve during their journey.
Contact Us for Hassle-free Pet Relocation
If you are planning to relocate to Indonesia and need assistance with pet relocation, contact Ferndale Kennels. Our dedicated team of professionals will provide personalised guidance, answer your questions, and help make your pet's journey to Indonesia a smooth and successful one. Trust us to handle the logistics and ensure a stress-free relocation experience for you and your furry companions.
With Ferndale Kennels' expertise in pet relocation and the abundant pet-friendly resources available in Indonesia, you can embark on this new chapter with confidence. We are dedicated to ensuring a seamless transition for your pets, helping you navigate the relocation process and providing ongoing support throughout your stay in Indonesia.
Embrace the pet-friendly culture and indulge in the wonders of Indonesia alongside your beloved pets. Create lasting memories as you explore this diverse and captivating country together, forging a deeper bond and enjoying a life filled with shared adventures.