Pet Relocation Services to France
France: A Popular Destination for Pet Owners
France, known for its rich history, picturesque landscapes, and vibrant culture, attracts not only tourists but also pet owners from around the world. Whether you are a French citizen returning home with your furry friend or an expatriate moving to France, Ferndale Kennels understands the importance of ensuring a seamless and stress-free relocation experience for your beloved pets. With our expert pet relocation services, we strive to make your pet's journey to France a memorable and enjoyable one.
The charming countryside, rich cultural heritage, and pet-friendly atmosphere, is a dream destination for many pet owners. There's the perfect combination of nice weather, beautiful parks and landscapes for walking and healthcare for pets which makes France the ideal destination for your furry family.
Understanding Import Regulations
Before you decide to take the leap, it's important to understand the various rules and regulations when it comes to moving pets to France. You will need to gather your documentation, arrange their flights and ensure there's a nice relaxing environment waiting for them when they step off the plane. 
Requirements for Moving Pets to France
When relocating your pets to France, there are several requirements and regulations that must be met. Familiarising yourself with these guidelines will help facilitate a smooth and hassle-free process. 
Here are some essential requirements for moving pets to France: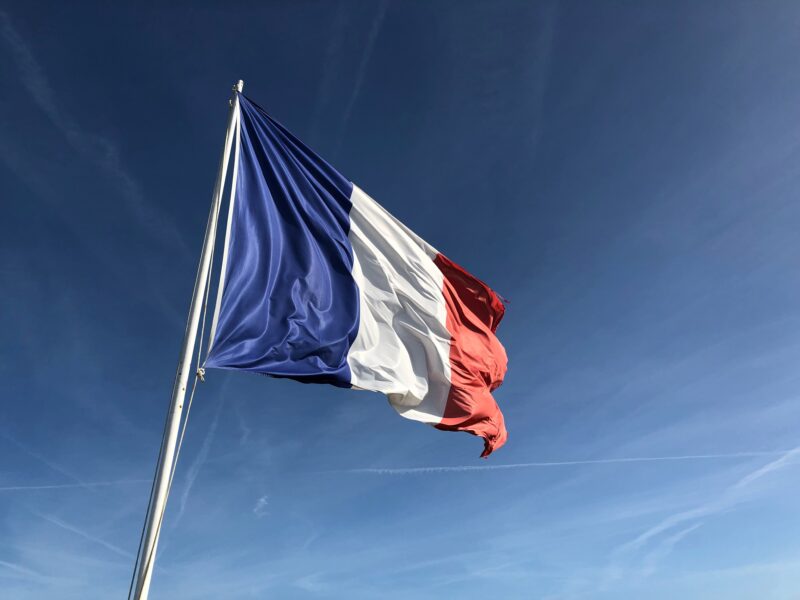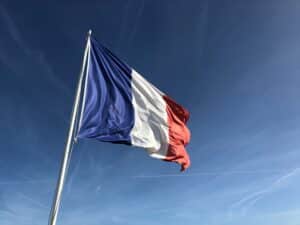 ISO Microchip: Your pet must have an ISO microchip implanted before receiving a rabies vaccine. This microchip serves as a unique identification for your pet. This means that if your pets get lost in France, they will be able to find you. They will also be able to determine whether their vaccinations are up to date from the chip.
EU Health Certificate: Obtaining an EU Health Certificate is mandatory for pet relocation to France. This certificate must be endorsed by the relevant local government authority, such as the AFCD (Agriculture, Fisheries and Conservation Department) if travelling from Hong Kong. 
This certificate shows that, at the time of departure, your pet was fit and well and won't bring any illness or disease into the country.
Navigating the EU 5-Day Rule: Non-Commercial Pet Travel to France
EU 5-Day Rule: As an EU country, France follows the EU 5-Day Rule, which states that pets must travel within five days of their owner's flight date to be eligible for non-commercial travel.
Non-commercial travel allows you to spend a little less, as they just need to book a seat on the flight, just like you do. This is also the best option for pet flight bookings to France as they get to fly with you and settle into your new home. It also means that you don't need to pay out for pet care in your home country while you travel ahead of them.
Some people may choose to fly before their pet to get a home set up before their pet joins them. This is still a viable option, but it does cost a little more. It also means that you must have someone in your originating country who is willing to take your pet for vet checks prior to their flight, as the health certificate will still be a requirement.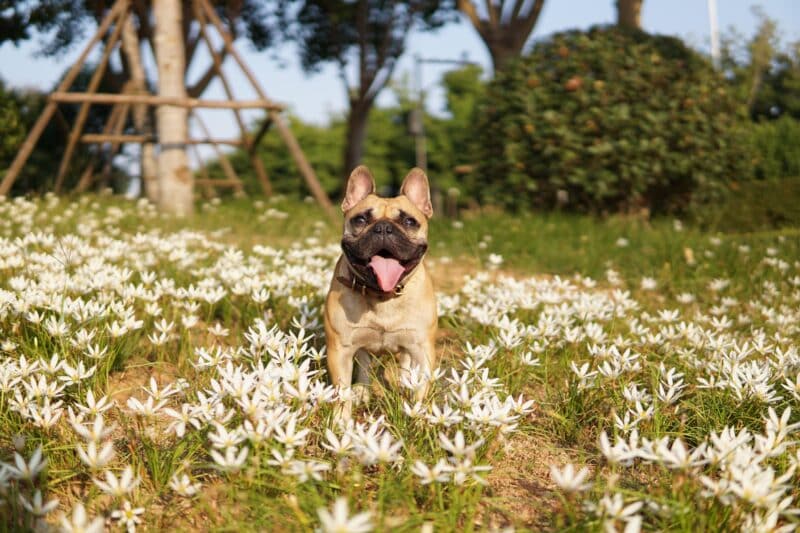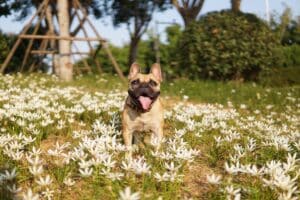 Breed Restrictions in France
Before you travel to France, you must also consider the rules and regulations on dog breeds. France has specific regulations regarding the importation of certain dog breeds. It's important to be aware of these restrictions before planning your pet's relocation. Leaving it too late may mean that you will be forced to leave your beloved furry friend behind, or face not travelling at all.
The following breeds or their mixes are banned from import into France:
Pit Bull Terrier

Boerboel

Rottweiler

Staffordshire Bull Terrier

American Staffordshire Terrier
However, it's worth noting that the popular French Bulldog, also known as the Frenchie or Bouledogue Français, originated in France and is permitted for importation.
Navigating the Pet Import Process
It's important that you plan months in advance to prepare your pet for travel. You will need to keep their vaccinations up to date, arrange an appointment within 5 days of your flight time to obtain a clear health certificate and actually ensure your pet will be okay with the flight.
Flights can be stressful for pets and you might struggle knowing that they aren't having a good time. To prepare them for a flight, it's a good idea to crate train your pet. This will get them used to the crate experience and mean that they are more comfortable on the day of departure.
Cat and Dog Relocation & Shipping to France
Ferndale Kennels operates with a friendly and professional team who are experienced in handling animals with complex needs or anxiety. We will speak to you prior to your trip to understand your pet's behaviours and work out a personalised plan to prepare them for the trip.
We can give you helpful tips and tricks on crate training to ease their journey for them and will meet your pet before the big day to make sure they're comfortable and happy during the journey.
We can even keep you updated on their progress all the way up to the time of departure, giving you peace of mind so you can enjoy your flight to the fullest.
Trust Ferndale for Your Pet's Journey to France
At Ferndale Kennels we pride ourselves in being the leading pet relocation company for France. We prioritise the safety, comfort, and well-being of your furry companions. Our team of experienced professionals understands the intricacies of pet relocation to France and will guide you through the entire process with expertise and care.
We handle all the necessary arrangements, including flight bookings and documentation, to ensure a seamless transition for your pet. With our reliable and professional services, you can have peace of mind knowing that your dog or cat is in safe hands.
Embarking on a pet relocation journey requires careful planning and attention to detail. Contact Ferndale Kennels today, and let our experienced team assist you in making the necessary arrangements for your pet's move to France.
Please contact us to make a flight booking and do all the arrangements for your animal's move. Your dog or cat is in safe hands, relocating with Ferndale pet relocation services. If you would like to relocate with your pet to France, give us a call!