In the past, flying with a pet used to be rather simple (at least domestically in e.g. USA); Buy a travel crate, don't feed your pet too much, and you are good to go. Today, the process is a little more complicated, but for a good reason. Service and emotional pet support pets have become far more common, number of people and pets flying has exponentially increased, and airline safety procedures have been significantly improved. So although pet travel may seem like a complex process, it's for the benefit of both you and your beloved pet.
Airline policies regarding whether you can travel with your pet in-cabin vary according to a number of factors. But quite a few airlines will allow you to travel with a small cat or dog in-cabin, as long as the pet carrier fits underneath the seat in front of you. Larger pets will need to be transported in the cargo section and checked in as luggage or sent as cargo. It's important to check airline rules and regulations prior to travelling with your pet.
If you have a small pet that will be travelling in the cabin with you, you may be wondering about the process involved. We have put together the below list of tips to help pet owners who want to know more about travelling with small pets in-cabin.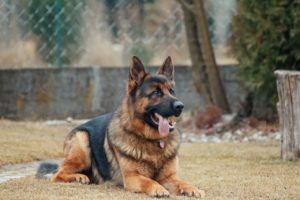 Booking and Registration
There are several rules and regulations in place that pet owners must follow before getting the go-ahead to bring their pet onboard with them. Most flights have limited space for pets and you will need to make prior arrangements with the airline, letting them know that your dog or cat will be travelling with you. You should make these arrangements as early as possible because if the pet spots on your particular flight are already filled up, your pet won't be allowed onboard. Most pet owners call the airline directly to discuss and book their pet travel.
Arriving at the airport
It's important to arrive at the airport on the day of travel with a lot of time to spare. You want to keep stress levels as low as possible and the last thing you need is to be rushing through the airport with your pet in tow. Also, most airlines don't allow pets to be checked in online, which means that you will need to queue at the check-in counter for check-in procedures.
Staff may want to weigh your pet and his/her carrier, which is why it's important to adhere to weight restrictions. A slight leeway may be given. For instance; if your pet is only 100 or 200 grams overweight. You may also be requested to display your pets passport or travel documentation at the check-in counter. This relates to travelling with small pets in-cabin, and not Cargo (which is mandatory for many destinations, e.g. UK, Australia, NZ).
Security and passport Control
Pets do not generally have to go through the x-ray machine as baggage does. When you reach the security point, remove your pet from the carrier bag and send the carrier through the machine. Your pet (if it is a dog) will walk with you through the security point and should be placed back in the carrier on the other side. This relates to travelling with small pets in-cabin, and not Cargo. Follow the airport and government staff guidelines at all times.
If you have to pass through passport control, there's usually no need for you to show your pets passport. The relevant check-point for pet regulations and entry documentation if applicable, is customs.
Lastly, it's important that you take your pet outside to relieve themselves before you go through security because you most likely won't have the option on the other side. Also, always check airport rules and regulations. Some airports allow dogs to walk around outside of the carrier, while others usually stipulate that dogs should remain in the carrier at all times.
Boarding the flight
If you're travelling with a pet you should always try to board your flight as early as possible. This relates to travelling with small pets in-cabin, and not Cargo. This will make the boarding process easier and less stressful. There's nothing worse than trying to make your way down the aisle carrying your luggage and pet, when the plane is already full.
Remember that once you set foot on the plane, your pet should remain in the carrier at all times. Most airlines will book travellers who are flying with pets at a window seat. As soon as you get to your seat place the carrier underneath the seat and any hand luggage that you have in the overhead above. Soft carrier bags are always recommended because they have a little wiggle room and are easier to fit underneath the seat.
If you do your research, follow the above tips, and choose a reputable and trustworthy airline, you should have a fairly smooth experience without too much hassle. Just make sure that you're well prepared and have all the necessary documentation in place. This relates to travelling with small pets in-cabin only, and not Cargo, or excess baggage for larger dogs and certain airlines.
Also Read: Does anyone check on the pets during the flight?
Relocation Guidance
In general we always recommend to commission our professional pet relocation services rather than follow any guidance from personal research and doing the move yourself. Every airline is different, every exit- and arrival country is different, so there is a lot of additional complication that we have not touched on here, e.g. regarding the shipping documentation.