In the ever-changing landscape of international pet travel regulations, staying informed about the latest requirements is essential, especially for pet owners planning to relocate their furry friends to Australia. As of Spring 2023, Australia has implemented a new rule impacting pets entering the country from Group 2 and 3 countries. This rule emphasizes the need for identity verification before pets can embark on their journey Down Under. To ensure the smooth passage of pets and maintain Australia's rigorous biosecurity standards, the Australian Government now mandates that pets' identities be confirmed before even undergoing the crucial blood draw for the rabies titer test.
This process of ISO microchip Chip Verification is not only a crucial aspect of ensuring the safety and professionalism of pet travel but is also a regulatory requirement to facilitate the pet's entry into Australia.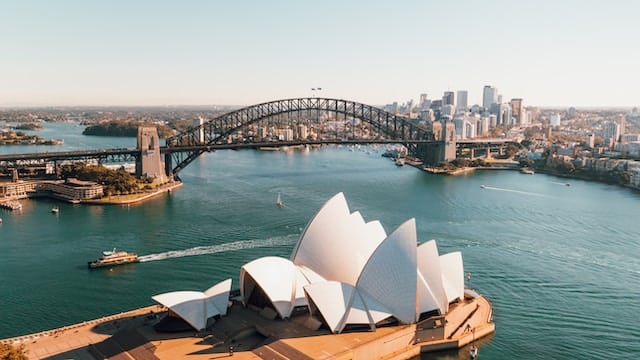 Here's how the process works, particularly for pet owners in Hong Kong:
1. Microchip Implantation:
Before even thinking about the blood test or any other travel arrangements, pet parents need to ensure that their cats and dogs have a compliant microchip. The microchip must adhere to the ISO standard and have 15 digits. This step is essential as it serves as the primary means of identification for your pet during the entire process.
2. Appointment with AFCD in Cheung Sha Wan:
In Hong Kong, the critical microchip verification process takes place at the Agriculture, Fisheries and Conservation Department (AFCD) office, specifically in Cheung Sha Wan. To initiate this process, pet owners must make an appointment. The appointment includes a document fee of HK$385 per pet. This fee covers the cost of the chip verification.
3. Three-Step Verification Process:
The verification process is carried out in three distinct steps, each requiring a visit to the AFCD office:
Step 1: Payment and Booking
Pet owners need to visit the AFCD head office in Cheung Sha Wan to pay the appointment fee in person. During this visit, they are required to present their pet's original vaccination record. For dogs, a dog license is also required. This step confirms the booking for the microchip verification appointment.
Step 2: Microchip Verification Appointment
On a separate day, pet owners need to bring their pets to the AFCD Cheung Sha Wan office for the actual microchip verification. This step is crucial as it ensures that the pet's microchip is properly scanned and verified, meeting the ISO standard.
Step 3: Identity Declaration
The AFCD will issue an identity declaration for your pet, confirming that the microchip has been successfully verified. This declaration is essential documentation for your pet's travel. It's not issued on the same day as the assessment so requires an additional trip back to their offices.
Ferndale's Assistance:
If this process seems overwhelming or challenging for pet owners, Ferndale offers services to assist their shipping clients in completing the microchip verification process.
AFCD Location:
For your convenience, the AFCD office is located at the Cheung Sha Wan Government Offices, 303 Cheung Sha Wan Road, Kowloon, Hong Kong. They provide a 24-hour interactive hotline at (852) 2708 8885, and you can also reach them through the "1823" hotline.
In summary, the ISO microchip Chip Verification process in Hong Kong is an essential step for pet owners planning to move their cats and dogs to Australia. It involves complying with Australia's stringent biosecurity regulations and ensuring that your pet's microchip is ISO-compliant. While it requires multiple visits to the AFCD office, following this process diligently is crucial to guarantee a smooth and successful journey for your beloved pets to their new home in Australia.