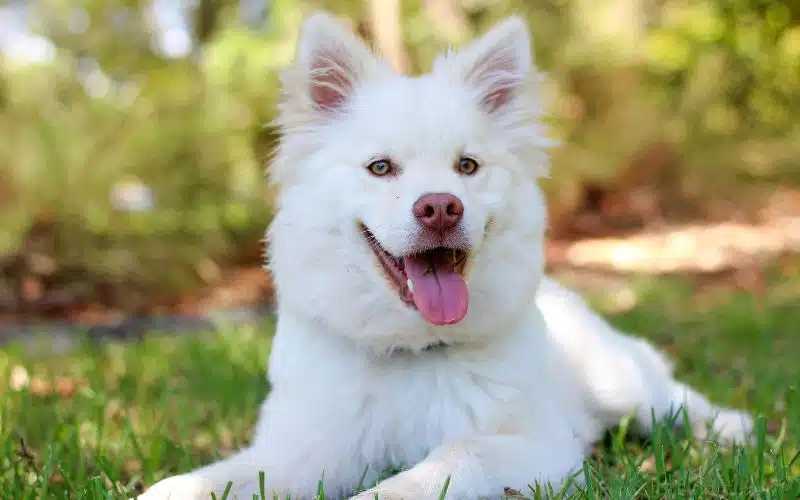 For dog lovers, dogs are beloved family members. When moving internationally, some pet owners want to bring their furry friends along. Australia, in general, is a popular destination due to its beautiful landscapes, unique wildlife, and relaxed lifestyle. Besides the scenic beauty and lifestyle, the cost of bringing a dog to Australia is a topic the pet owners like to know before importing.
Pet relocating in Australia can get complicated if you are unaware of the special requirements for importing animals into Australia.  Various small fees and other factors directly influence the cost of importing a dog to Australia. On average, the total cost of bringing a dog into Australia can be around 4,000 to 5,000 USD (6200 to 7800 AUD), which includes veterinary fees, flight costs, quarantine fees, and permit fees. The price can vary depending on the airlines you choose, the size of your dog, the condition of the dog, and the country you are importing from.
If you are a pet owner looking to travel along with your dog, you might be wondering how to complete all the complex processes of relocation and know about the cost involved with bringing them to Australia. It's essential to understand all the expenses involved in the importing process. In this article, we'll break down the general costs of bringing your dogs to Australia.
Fees Involved When Bringing a Dog to Australia
Bringing your dog to Australia needs a bit of preparation, paperwork, and various fees. Australia has strict biosecurity measures to protect its ecosystem from the importation of diseases and pests, which means there are specific fees involved with importing dogs. Here are some of the main costs and requirements you'll need to consider:
Veterinary Fees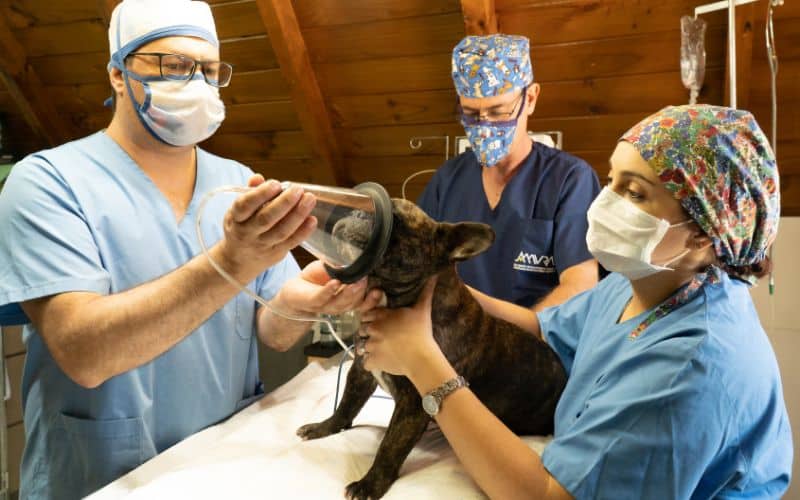 Your dog will need various vaccinations, including rabies, distemper, and hepatitis, before entering Australia. Several blood tests, microchipping, and treatments are required to ensure your dog is free from diseases like rabies. The cost of these veterinary procedures depends on the condition of your dog's health and vaccination history. Since 2023, dogs and cats also need to have an ISO microchip, and this needs to be verified by the local Government in line with the regulations they have agreed with the Australian Government. This is all to ensure that the correct pets are travelling into Australia and to provide extra guarantees of the validity of the Rabies blood test, as Rabies control is paramount. The total veterinary fees can cost you around 600-900 AUD (400-600 USD).
Flight Fees for Shipping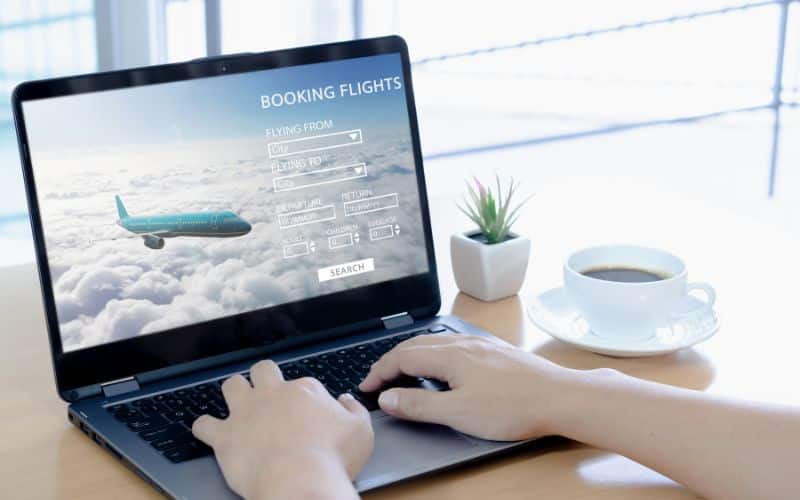 Flight fee is another factor that affects the cost of bringing a dog to Australia. The flight cost can be more depending on the flight duration and the size of your dog. Airlines require you to provide a crate for your dog, with exact dimensions depending on your dog's size. Flight fees depend on the volumetric dimensions of the travel crate. So, the bigger the dog, the more you have to pay for the flight fees. Flight fee is one of the largest fees when bringing your dog to Australia.
Quarantine Fees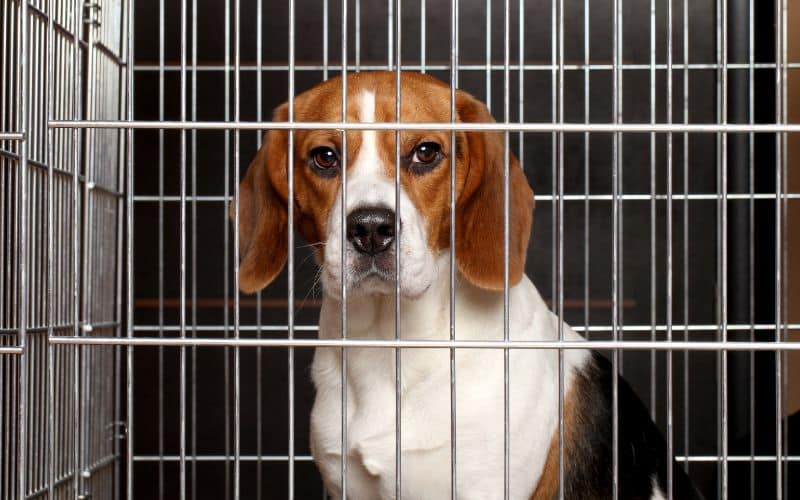 All dogs and pets entering Australia must undergo a required quarantine period of 10-30 days. The cost associated with your dog's stay in a quarantine facility in Australia, like food, care, and accommodation, needs to be paid by you. It makes the quarantine fee the most expensive fee when estimating the total cost of bringing a dog into Australia. Your dog quarantine in Australia costs around 2000-3000 AUD. You may have to pay more if your dog is coming from a country with a high risk of rabies.
Import Permit Fees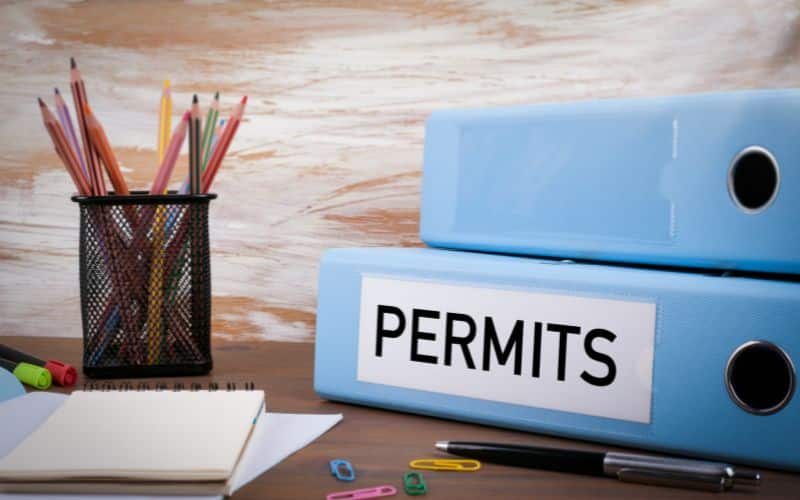 Before bringing your dog into Australia, you'll need to obtain an import permit from the Australian Department of Agriculture, Water and the Environment. The following cost of bringing a dog to Australia is the import permit fee. If you're bringing a single dog into Australia, you'll need to pay 566 AUD (363 USD), including lodgement and assessment. However, for each additional dog you bring, you have to pay 270 AUD for each dog. Please remember these fees do often change, so please bear that in mind and contact us to check the current fees. Our pet relocation service will charge an itemised invoice for all these types of fees, so you only need to pay one party rather than various fees to multiple different parties and agencies.
Government Endorsements Fee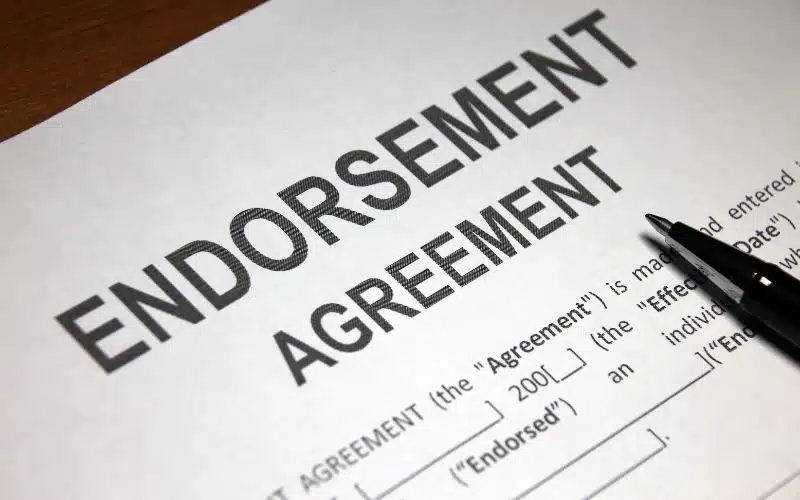 The proof of all the required vaccinations needs to be confirmed with a government endorsement. There is a small charge for a government veterinarian to verify your dog's health and other paperwork. The cost of government endorsement depends on the country you are importing your dog from.
Total Cost of Bringing a Dog to Australia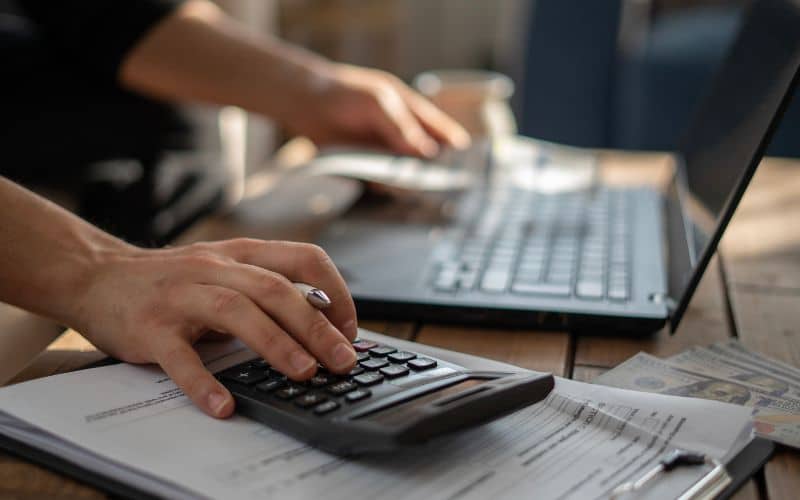 Now, you know all the various factors that influence the cost of importing a dog to Australia. Considering all the fees, the total cost of bringing a dog to Australia is around 6200 to 7800 AUD (4000-5000 USD). Remember, the cost may be higher or lower depending on the country you are importing from, the airlines you choose, the health condition, and the size of your dog.
Suppose you're bringing a dog to Australia from New Zealand; the total cost may be less due to the short flight duration. But if your dog's health condition requires treatment during quarantine for some reason, or if your dog needs a quarantine duration of more than 30 days, you may have to pay more than 7800 AUD.
How to Lower the Cost of Bringing a Dog to Australia
The cost of importing a dog to Australia is thousands of dollars which includes permits, vet care, flights, and boarding. However, with smart preparations and careful decisions, you can find ways to reduce certain expenses in the process. Here are some tips to lower the cost when bringing a dog to Australia:
Research All Import Requirements
Review permit guidelines, required health checks, and necessary paperwork to do some of the research yourself and understand the broad principles of pet relocation yourself. Seek out online testimonials and talk to friends or your veterinarian to find a reputable pet shipper that you can trust.
Book Flights Early
There may be more than one airline flying pets on your route to Australia; perhaps you have a choice of Cathay Singapore Airlines or Qantas? Ask if you can compare the flight prices of various airlines and choose the cheaper one. Although, do bear in mind flight duration and transits, and check the reasons the suggested airline is normally used.
Test for Rabies in Your Home Country
Rabies tests are a mandatory part of dog relocation to Australia, and the Australian government only permits the test to be run at certain internationally accredited laboratories, so note that it's probably not possible to save money on this test. However, do check with the pet travel agent before doing the RNATT that your pet is ready for the test, in case additional steps are required earlier, to avoid duplication and wasted money in that way.
Provide Vaccination Records and Paperwork During the Import Permit
You can provide vaccination records and paperwork for your dog when applying for the import permit. Providing all health documents allows Australian officials to give up health check-ups for your dog on arrival. By keeping your dog's vaccines always up to date, can save a lot of cost in restarting vaccine fees.
Travel Off-Season
If you are not in a hurry, consider travelling during the off-season. While airlines do not provide lower pet travel fees during off-peak seasons, it's certainly going to be easier to get PEQ quarantine space, and therefore the overall booking wait time might be a bit less off-peak.
Should You Diy or Hire a Pet Relocation Company?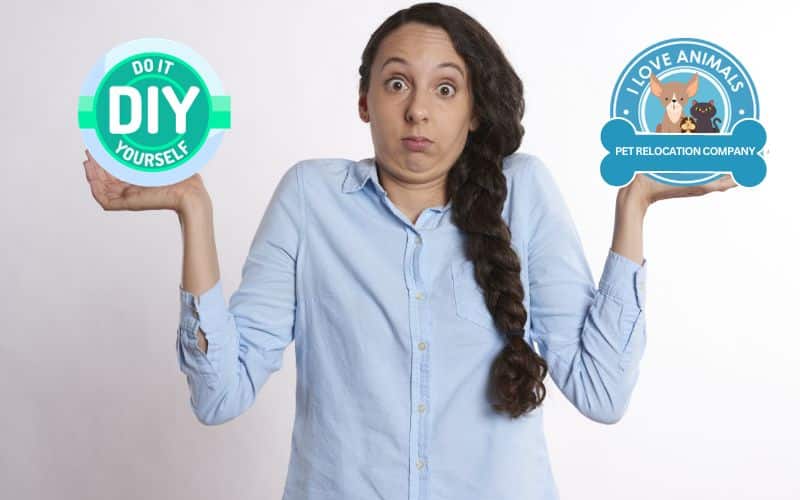 Bringing your dog to Australia is exciting, but it requires a number of challenging steps. It's your decision to handle all the preparations yourself or hire a pet transporting company for assistance. Australia's pet-importing regulations are quite complex and involve health checks, vaccinations, import permits, and flight arrangements. However, a pet relocation company can handle all documentation and arrangements smoothly.
Pet transportation companies may charge you a little more, but the peace of mind you achieve from the professional guidance is unmatched. Also, doing it yourself leads to errors which can prevent your dog from entering Australia. By hiring an experienced company like us, you can save time on researching and investigating the import process. Trying to understand pet import laws in Australia adds unnecessary stress and headaches to you. That's why it's better to hire professionals to handle the process smoothly. You can be confident about the safe arrival of your furry friend when you choose us to import your dog into Australia.
Conclusion
Bringing your furry friend to Australia involves various complex steps. From permits and health checks to quarantine and travel fees, you must carefully prepare your dog according to Australia's strict import regulations. The total cost of bringing a dog to Australia might be high, but the memories they'll share with you in your home make it all worthwhile.
As an experienced pet relocation company, we are here to handle all the logistics for your friend's safe arrival in Australia. We intimately understand all regulations and requirements to prepare your friend according to Australia's standards. Contact us today to learn more about how we can help your pet for a successful entrance to Australia.
Click Here For Shipping Enquiry
Frequently Asked Questions
How much does it cost to take a dog to Australia?
On average, it costs around $6200-7800(AUD), depending on the country you are importing from, the dog's health condition, the size of your dog, flight duration, etc.
How hard is it to bring a dog to Australia?
Bringing a dog to Australia can be quite tricky and complex due to Australia's strict pet import regulations. Paperwork, quarantine, and health checks are some of the challenges in bringing a dog to Australia.
Can you avoid dog quarantine in Australia?
No, you can't avoid dog quarantine in Australia. In order to prevent zoonotic and notifiable diseases entering Australia (e.g., Rabies, Leishmania, Brucellosis), every pet must stay at a quarantine facility for 10-30 days.
How much does quarantine cost for imported dogs in Australia?
Quarantine fees are around $2,500-$3,000 for the minimum 10-day stay required for dogs coming from high-risk rabies countries.
Can I bring my dog to Australia without using a professional pet relocation company?
Yes, you can handle the process yourself, but hiring a professional is a better option. The pet import laws and regulations of Australia are quite complex. So, a professional pet relocation company provides guidance and peace of mind. There is no country in the world with stricter rules than Australia, so for a novice, there are lots of potential pitfalls.
Is there any way to save money on dog relocation to Australia?
It is hard to save money on this relocation destination due to the unique nature of all of the specific and strict requirements for Australia. On the other hand, please talk to us, and if you wish to pay your vet directly, pay the Australian permit and PEQ fees directly, etc., you are more than welcome. But from past experience, in general, there is little cost saving- and there is normally more peace of mind to pass all responsibilities to the very experienced agent.