8 Airlines That Allow Dogs and Cats to Travel in Cabin
For some animal lovers, the idea of placing their furry friend into a carrier and inside the cargo hold of a plane is not something they're comfortable with. Travelling with pets is confusing and stressful enough without having to place their safety in a stranger's hands. Fortunately, there are some airlines who allow small pets (under a certain size and weight) to travel in-cabin with their owners. This is a much less stressful option for both animals and humans.
With an increasing number of airlines offering in-cabin pet travel, we thought that we would put together this list to help you to narrow down your search. Policies, rules, and regulations may differ drastically between airlines, which is why it's important to use a relocation company or do your research and determine which works best for you and your beloved pet.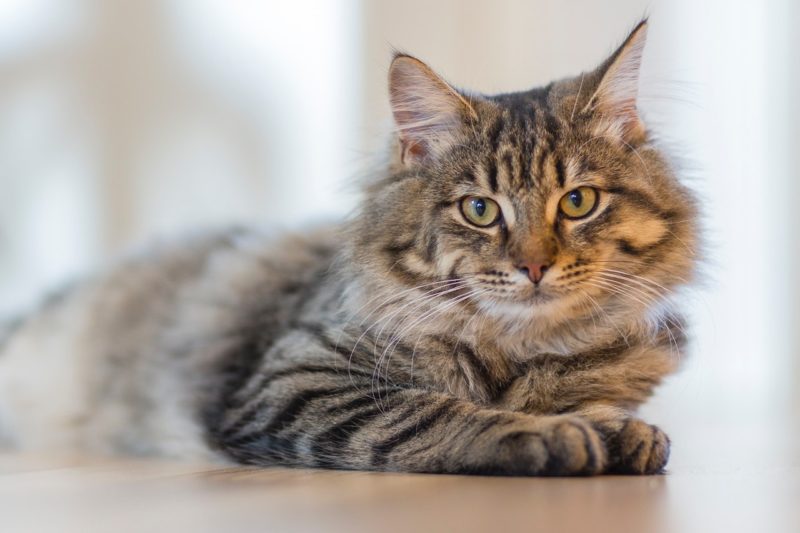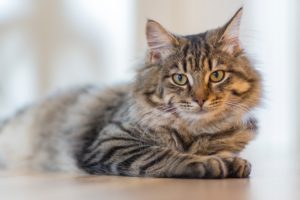 American Airlines
American Airlines allows small cats and dogs to travel in-cabin with their owner, but there are certain stipulations in place. Firstly, the weight of your pet together with the carrier cannot weigh more than twenty pounds. Larger pets will need to travel in the cargo hold. Secondly, the carrier needs to fit underneath the seat and therefore should no larger than 23" long, 13" wide, and 9" high. Pets must be able to stand up, lay down, and turn around in the carrier. Lastly, there's a limit of seven animals in-cabin per flight – which works on a first come, first serve basis. It will cost between US$125 – $200 to travel in-cabin on American Airlines with your pet.
Air Canada
Air Canada offers flights to major cities all around the world and are very accommodating when it comes to pet travel. They allow small dogs and cats to travel in-cabin and stipulate a maximum weight limit of 22 pounds including the carrier. The carrier must be able to fit comfortably under the seat in front of you. Prices range between $50 to $118 depending on the flight and pet.
Air France
Air France is another major airline that allows both cats and small dogs to travel in-cabin. They stipulate a 17 pound weight limit including the carrier bag. No crates are allowed in-cabin so make sure that you purchase a carrier bag according to regulations. The following breeds of dogs are not allowed; Staffordshire Terriers, American Staffordshire Terriers (pit bulls), Mastiffs, and Tosas. Air France does travel internationally, but they don't allow pets in the business cabin on intercontinental flights. The estimated price of pet travel is US$153.
Alaska Airlines
Alaska airlines allows small pets including cats, dogs, household birds, and domesticated rabbits to travel in cabin, if the combined weight of the pet and carrier doesn't exceed twenty pounds. The carrier should not exceed the following dimensions: 17 inches long, 11 inches wide, and 7.5 inches high. Each passenger can travel with two pets, provided that two seats are purchased. The approximate cost of pet travel is $100.
JetBlue
Dogs and cats are allowed to travel in-cabin, so long as the combined weight of the pet and carrier does not exceed twenty pounds. The carrier should not exceed the following dimensions: 17 inches long, 12.5 inches wide, and 8 inches high. The estimated cost of pet travel on JetBlue is $100.
KLM
KLM operates worldwide, servicing more than 90 destinations. The rules for pet transportation vary depending on departure country and destination, but for the most part, small pets are allowed to travel in-cabin. Their weight stipulation is 18 pounds including the carrier and the carrier is required to be ventilated. Health certificates and travel documents must be presented before flights. The estimated cost of pet travel on KLM is $60.
Lufthansa
Lufthansa allows cats and small dogs to travel in-cabin, so long as the combined weight of your pet and carrier is no more than eighteen pounds. They will need to be kept in an appropriate travel carrier measuring not more than 22 inches long, 16 inches wide, and 9 inches high. The carrier should also be watertight and bite-proof. Estimated pet travel fees are US$100+.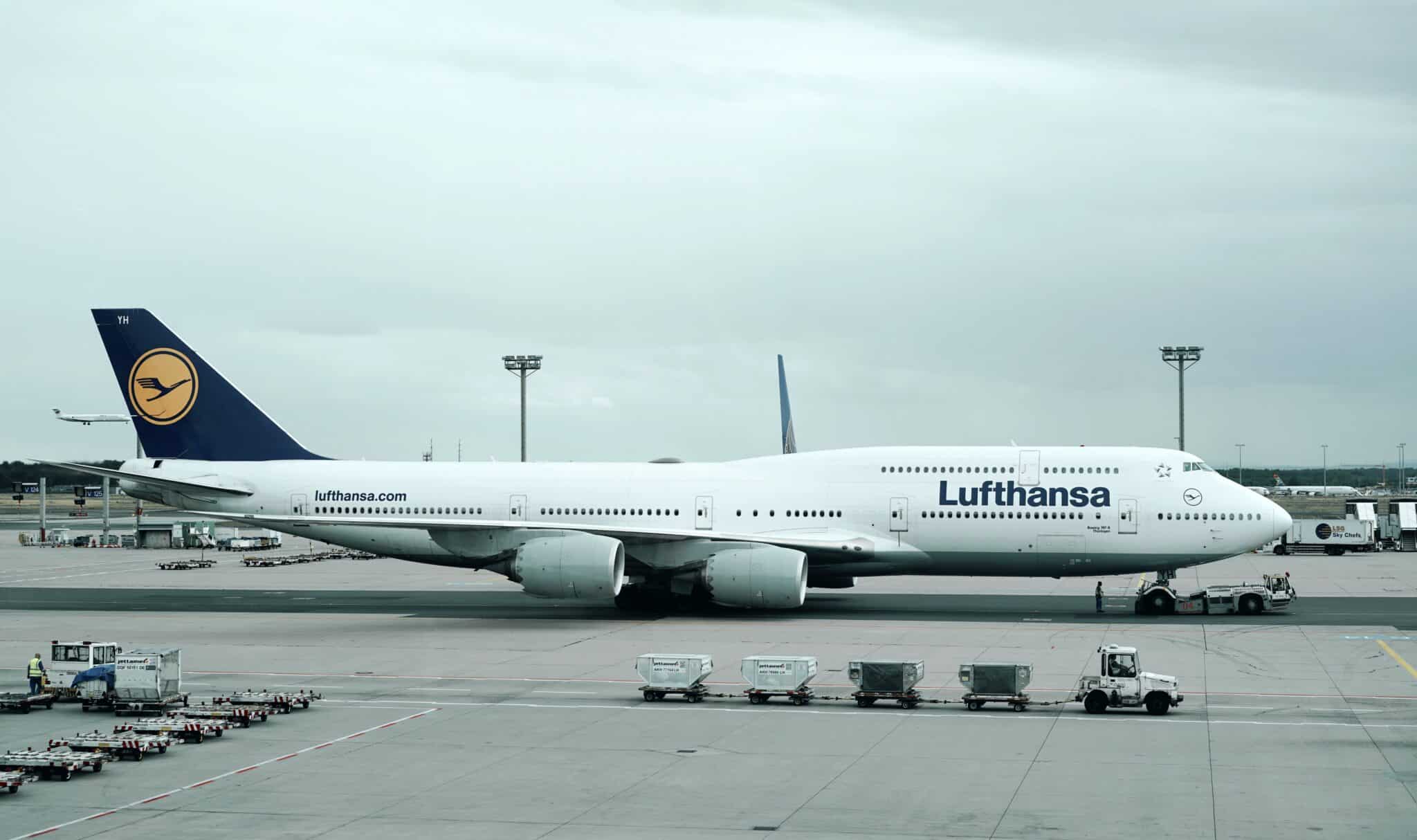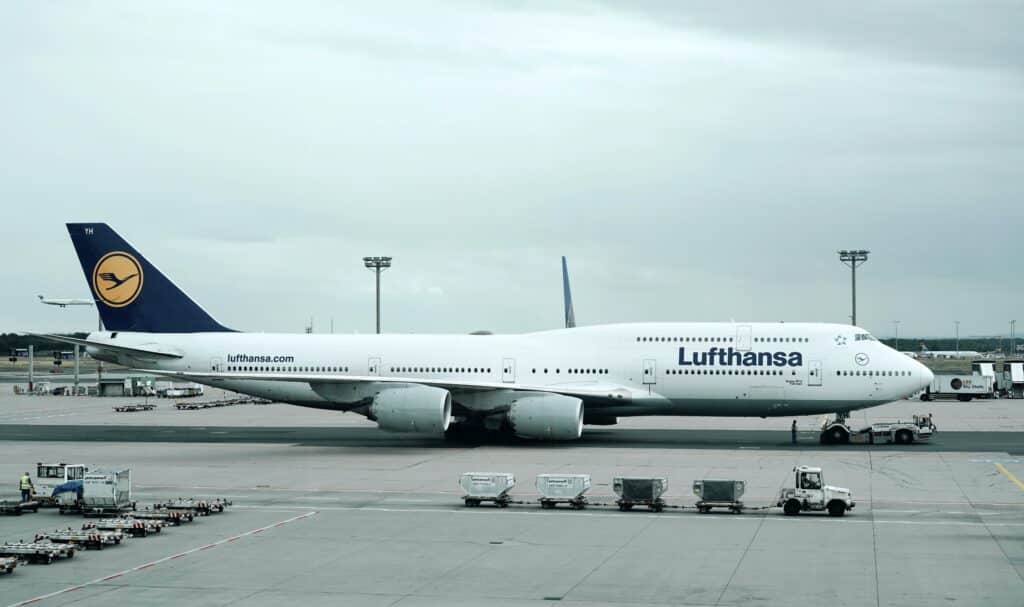 Turkish Airlines
Turkish Airlines allows small dogs, cats, and small birds to travel in-cabin, stipulating that the combined weight of your pet and carrier should not exceed 17 pounds. A maximum of two carriers are allowed per passenger, but only one is allowed in the cabin. The airline requires passengers travelling with pets to be approved a minimum of 6 hours prior to departure. Pet travel fees range between $35 and $150.
Please bear in mind that prices change, airline policies change, and different airlines have different rules for different breeds. Different countries have different rules for pets exiting and arriving. So this is just a broad blog post highlighting some possibilities (not specifically related to your route) rather than a specific detailed recommendation to rely on. Please contact and commission Ferndale to aid with your pets move.
We can help with pets booking in-cabin. Fill in the form for information.
Click Here For Shipping Enquiry